Want to learn how to promote Digistore24 products for free to make money online? Then you're on the right page.
As an affiliate marketer, you get a reward from the affiliate program when you refer a new sale or lead. To generate a new sale or lead, you have to promote affiliate products.
The same goes for the Digistore24 affiliate program, it will pay you when you generate a successful sale or lead. That's why you should promote Digistore24 products to earn money.
The better strategy you use for promoting Digistore24 products, the more commission you'll get. Because a good strategy leads to referring a significant amount of new sales and leads.
Before dig dive into it, let's talk about the Digistore24 affiliate program at a glance.
A Brief Introduction to Digistore24 Affiliate Program
Digistore24 Affiliate Program is one of the high-commission-paying affiliate programs on the internet.
The best part, the Digistore24 affiliate program tracks the cookies for 180 days (longest cookie duration). And the Amazon affiliate program (which is the biggest affiliate program in the world) tracks a cookie for only 24 hours. So obviously, the Digistore24 affiliate program is the winner here.
Also, read our complete Digistore24 affiliate program review that covers everything you should know.
Quick Note: If you haven't created an account on the Digistore24 affiliate program, click here to signup. It's 100% FREE.
Although most products of Digistore24 are digital products (like video training courses, e-books, etc), but also physical products are available too.
To make money with the Digistore24 affiliate program, you should promote its best products.
How to Choose The Best Digistore24 Products to Promote?
Before promoting any product, consider whether it is the right product for your audience.
keep in mind these aspects to choosing the best products on the Digistore24 affiliate program.
Consider a product that fits within your niche.
Make sure the product is desired by your target audience. It meant picking a product that your audience needs and wants.
The product's landing page must be professional and attractive which can convince the customers.
Pick a Digistore24 product that provides you with an affiliate support page (that delivers you more details).
The product must have a good conversion rate.
The cancelation rate of the product must be lower.
Choose a product that pays you a high commission per sale.
Read More: How to choose the best products at Digistore24 Affiliate Program?
Let's say that you've chosen the Tube Mastery and Monetization by Matt Par product, I'll show you through examples how affiliates promote this product.
Once you choose the right Digistore24 products, then start promoting them through the following TOP 10 ways.
10 Proven Ways to Promote Digistore24 Products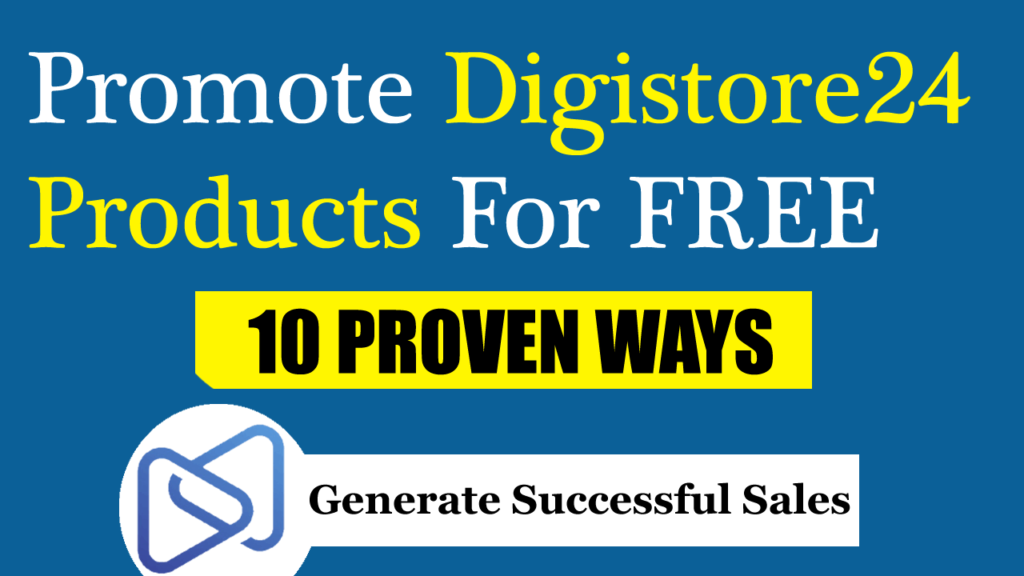 Here're the best 10 proven ways to promote Digistore24 products for free without paid advertising.
#1. Write Valuable Product Reviews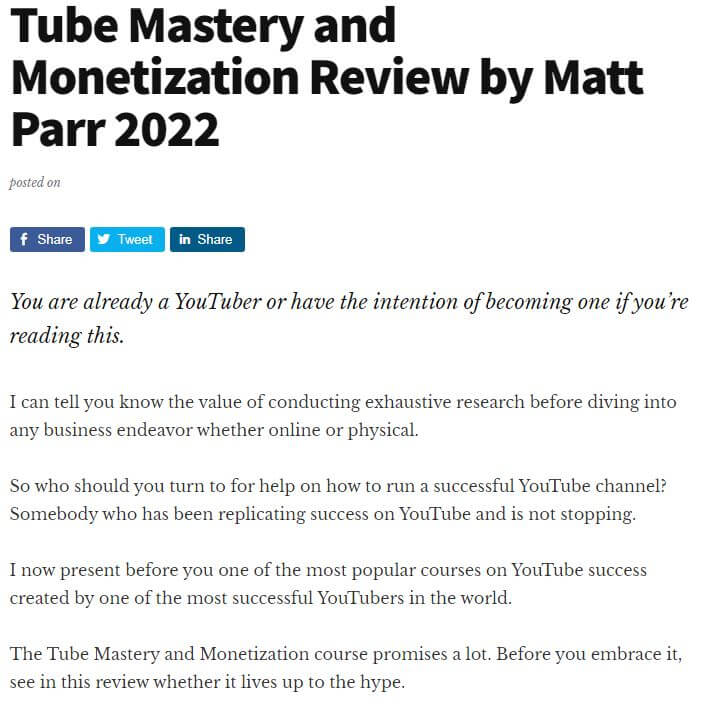 According to Trustpilot, almost 9 out of 10 consumers read online reviews before purchasing any product or service. And a study of BrightLocal shows that 79% of customers trust the reviews as much as personal recommendations.
Once you've chosen the best Digistore24 product, then you should write and post the product review on your website. The product review will build the confidence of the potential customer in their buying decision and also it will reduce their doubts. The building of confidence and decreasing of doubts about a product lead to a high conversion rate.
I recommend you write reviews of the best Digistore24 products based on proper keyword research. Keyword research helps you to find the low-competition keywords that are easy for you to get ranked on.
PRO TIP: For the proper keyword research, Semrush is the ideal tool. Semrush is one best SEO tools that I personally use. Semrush offers RealBSG users a 7-day free trial to get access to the PRO plan (worth $119.95/mo) or the GURU plan (worth $229.95/mo).
Read More: How to Use Semrush to Improve SEO? (7 Best Ways to Improve SEO)
Once you've found the low-competition keywords, then use them in the title, tags, metadata, description, etc to improve the SEO and get ranked on that keywords.
In addition, give a clear CTA (Call-to-action) button (as shown below) or embed your affiliate link in the review.
#2. Create Video Reviews of Products

According to a survey of Wyzowl, almost 80% of consumers have purchased a piece of software or product after having watched a company's video. The video (review) is the users' favorite type of content that influence their purchase decision.
As a Digistore24 affiliate, you should make products video reviews that conduct a live demonstration, highlight features, answer FAQs, reach target consumers, and visually engage the prospective buyers.
Once you've made the video review of a Digistore24 best product, then upload the video to your Youtube channel. Because more than 30 million users are active on Youtube and 5+ billion videos are watched every day on Youtube, according to a report.
Once you upload the product video review, embed your affiliate links in the description.
#3. Provide Discounts and Deals
As most vendors offer discounts and special deals to customers, you should post content to aware your audience of discounts and deals. Because discounts and special deals not only attract the new customers but also bring back previous clients.
If your chosen Digistore24 product gives your audience a special discount, then you should post about that special discount.
PRO TIP: Keep in mind that don't offer discounts and special deals, if the product doesn't offer that discount and special deals. Because you'll lose the consumers' trust.
#4. Tell Listeners in Your Podcast
If your audience listens to your podcasts, this means they need and want what you say and recommend them.
You should talk about the product (of Digistore24) in detail that you love, why you love it and how to use the product properly? Recommending the products in podcast could drive more successful sales
In the description of your podcast, you should link the product with your affiliate link. So your listeners can click on the link easily and a cookie will store in listeners' browsers.
#5. Send Newsletters to Your Email List
According to a study by OBERLO, 49% of consumers want to receive promotional emails from brands they like on weekly basis. So sending emails to subscribers and audiences are still important.
You need an email list of people that like and want to receive emails from you or your brand.
Your email list not only gives you ownership over your subscribers but also enables you to promote products (of Digistore24).
If you haven't built an email list, then start building your email list with Constant Contact. Constant Contact is the popular email tool that offers RealBSG users a 2-MONTH FREE TRIAL.
Read More: How to Build an Email List with Constant Contact?
If you've built an email list, then send newsletters to your audience about the Digistore24 products that you promote. You must include a CTA button or affiliate link (of product) within your emails.
#6. Answer Questions on Quora
Quora (Q&A) is one of the most visited websites on the internet as it had 190+ million monthly users in April 2017.
As Quora has a large user-base, it's recommended to answer the product-relevant questions with valuable information. You should suggest the Digistore24 products in the answers and link the products through your affiliate links.
For instance, your chosen Digistore24 product is Tube Mastery and Monetization by Matt Par. As this product is a Youtube course that shows you how to build and grow your Youtube channel and how to monetize it. That's why you should answer Youtube channel-specific questions. And keep in mind that must embed a link to the product sales page, landing page, or product review.
#7. Post Stunning Visuals on Pinterest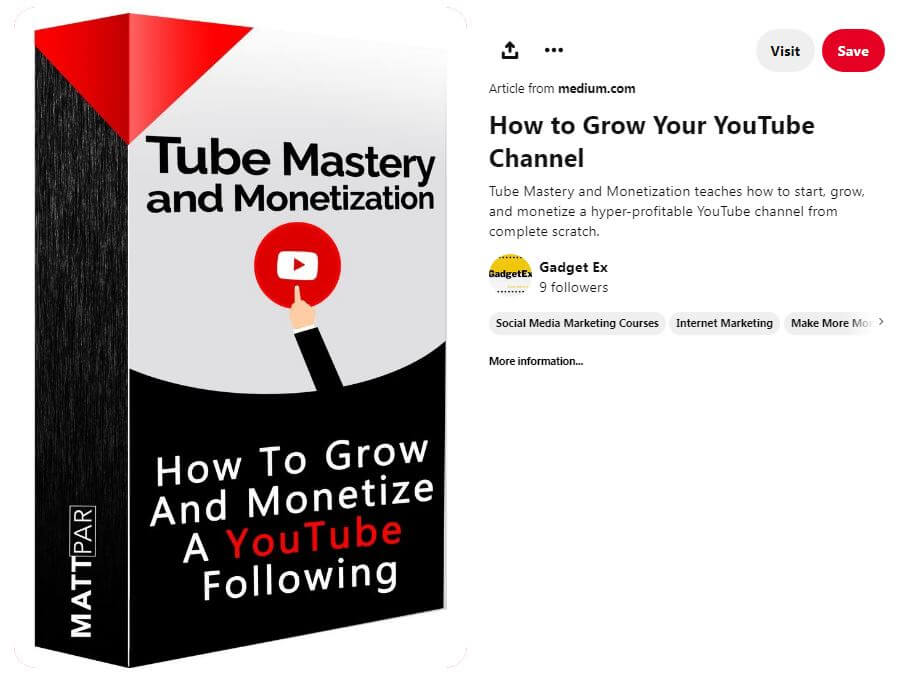 Pinterest is a popular social media channel that had 431 million active monthly users as of the fourth quarter of 2021.
The best part, Pinterest allows you to add a link with each pin (a post on Pinterest is called a pin) that you publish.
As you promote the Digistore24 products, you should pin the stunning visuals with valuable information (plus a link) that attracts the users.
But keep in mind that don't add directly your affiliate link in the pin or post, you should either add the link of your review, blog, or, the landing page that convinces the customers to purchase the product.
My Experience: A few months ago, I published some visuals on Pinterest that promoted affiliate products and I embedded the affiliate links directly. After a few pins (or posts) were published, my account got suspension due to violating the platform privacy policy (directly adding affiliate links). Then, I tried to get back my account and publish fresh content, but the platform hasn't allowed me. Finally, I've created another Pinterest account.
#8. Convince Your Audience on Facebook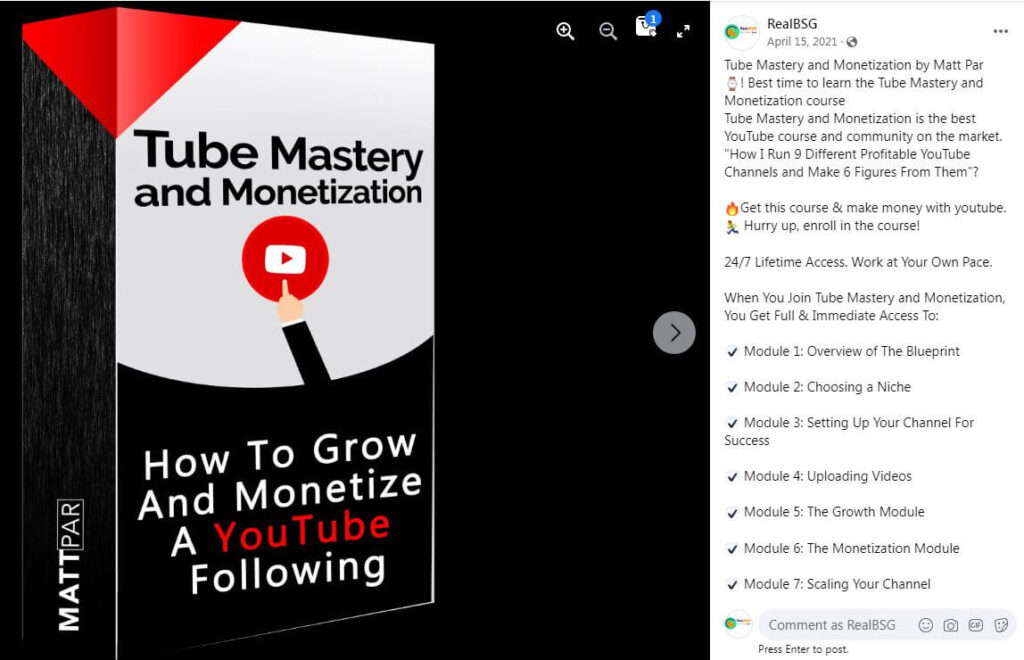 Facebook is the #1 most used social media platform with 2.912 billion monthly active users. With a huge users base, it's the best place for you to promote Digistore24 products.
The best practices to promote Digistore24 products on Facebook are creating and building your profile, Facebook page, and groups. Building your profile, page, and groups aid you to drive a significant amount of sales.
PRO TIP: To generate a significant amount of sales through Facebook, you should post valuable and attractive content with copywriting and relevant emojis on your Facebook page. Then, share that content from your Facebook page to your profile and groups. If you don't have your own groups, then join others' groups and share your content with them.
Read More: How To Promote Digistore24 Affiliate Products On Facebook?
#9. Inspire Your Fans on Instagram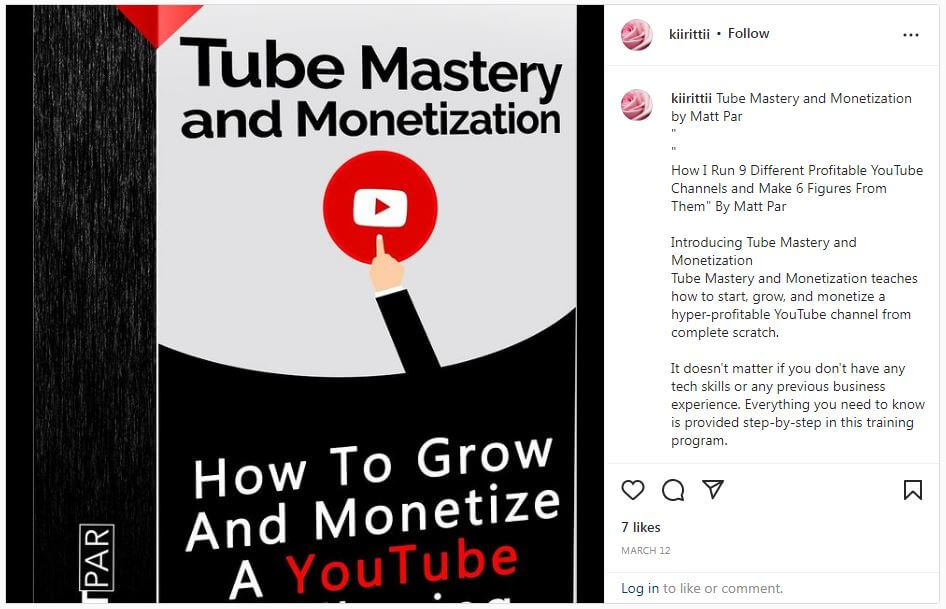 Instagram is the social photo-sharing platform with 1,130.2 million monthly users, owned by Meta company.
On the Instagram channel, you can reach potential customers by adding relevant hashtags to your posts. Like Facebook, there you have to use the copywriting that actually sells the product. Keep in mind you have to add your affiliate link in your profile bio.
Read More: How To Make An Instagram Marketing Strategy? | 11 Powerful Instagram Marketing Tips
#10. Write Articles on Medium
Like Blogger, Medium is a great place to publish articles, stories, posts, and much more, and it's completely free to join. The online publishing platform had got 236.65 million views in May of 2019, according to a statistics report.
To promote Digistore24 products on medium, you should publish the articles, reviews, or stories about the products on your profile. And must incorporate your affiliate links within articles.
Conclusion
The Digistore24 affiliate program is the best place for you to earn money by promoting products and driving sales.
This blog has covered 10 top-notch ways to promote Digistore24 products for free that actually assist you to drive successful sales. And once you make sales, you'll get a commission.
I hope you've learned how to promote Digistore24 products for free.