What Is Digistore24?
Digistore24 is a platform where vendors offer the products and affiliates marketers promote their products to earn money. It includes digital products (video courses) and physical products.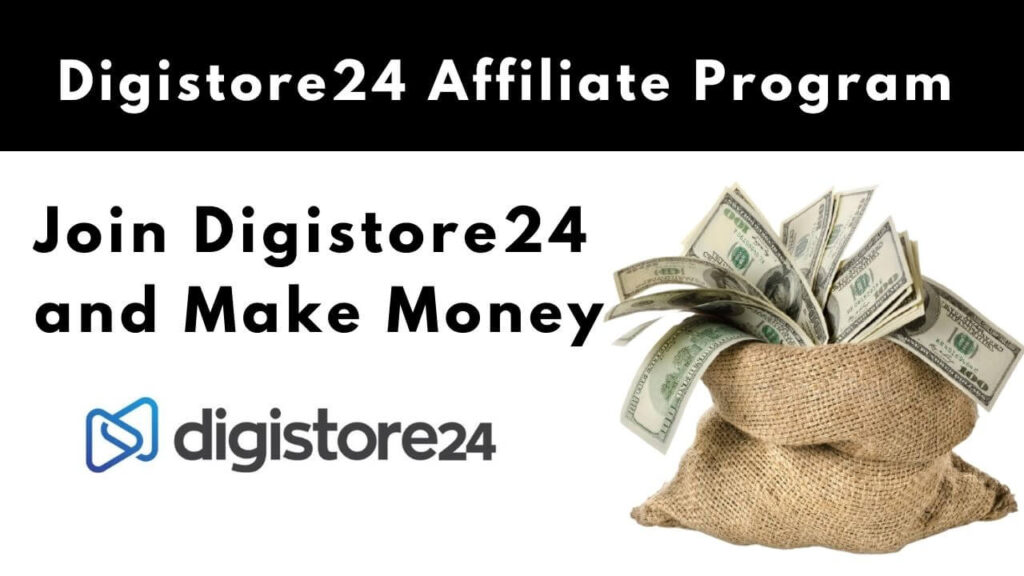 Digistore24 Marketplace
The Digistore24 marketplace has about 300 products, Each product has the following items.
Digistore24 Earning
In every field of life, making money is defending your quality and quantity. A number of affiliates earn thousands of USD per month from the Digistore24 Affiliate Program, the same goes for you.
Important: Setup your goals (how much money do you want to make?). The setting of the goal is very important to get success in life.
How Do I Get Started With Digistore24 Affiliate Program?
Sign Up Or Register
Select The Best Products
Generate Affiliate Links At Digistore24
Promote The Products
Get Money By Purchased Products
#1. Digistore24 Affiliate Program Sign Up
Firstly, register yourself as an affiliate as explained below.
Click here to visit the sign-up page.
There you will see a form, insert your account details including name, address, number, and more.
Fill the form as an affiliate.
Once you submit the form and verify your email, you will enter to dashboard.
#2. Find the Best Products
The place where you can see the products on the digistore24 is called Marketplace, navigate to it as described below.
You can see plenty of categories in the marketplace. Once you click on the category, you will find specific products related to the category.
How To Find Marketplace At Digistore24?
Log in to your account at digistore24
Click the "marketplace" at the top
Finally, you will see the products
#3. Generate Affiliate Links
Affiliate links are very important to promote the products because when the user clicks the affiliate link, a cookie saves in the user browser that tracks for 180 days in Digistore24.
Follow these steps to create them.
Log in to your account
Visit the marketplace for products
Every product has the promote now button, click it.
Wait for a few seconds, next the platform will provide you your affiliate link
Copy the affiliate link.
Paste it where you want to promote it.
#4. Promote the Products
Once you create the affiliate links of products, promote the products with their affiliate links to refer customers. The good ways to promote and market the products are blogging, social media marketing, and advertising.
#5. Get Paid for the Qualified Purchase
You will get paid when you refer customers and they make purchases. Then Digistore24 sends the money to the vendors and affiliates.
FAQs
What payment methods does Digistore24 accept?
Digistore24 pays via PayPal, MasterCard, Visa, Discover, and American Express credit cards, electronic direct debit, and bank transfer.
How to promote the Digistore24 products on Facebook?
Read More: How to promote the digistore24 products on Facebook?