Are you interested in earning money from HostGator Affiliate Program? let's get started.
HostGator Affiliate Program Review
The Hostgator affiliate program is free and easy to join. I recommend that join the HostGator affiliate program. It pays a decent commission per sale. Also, it provides some good features.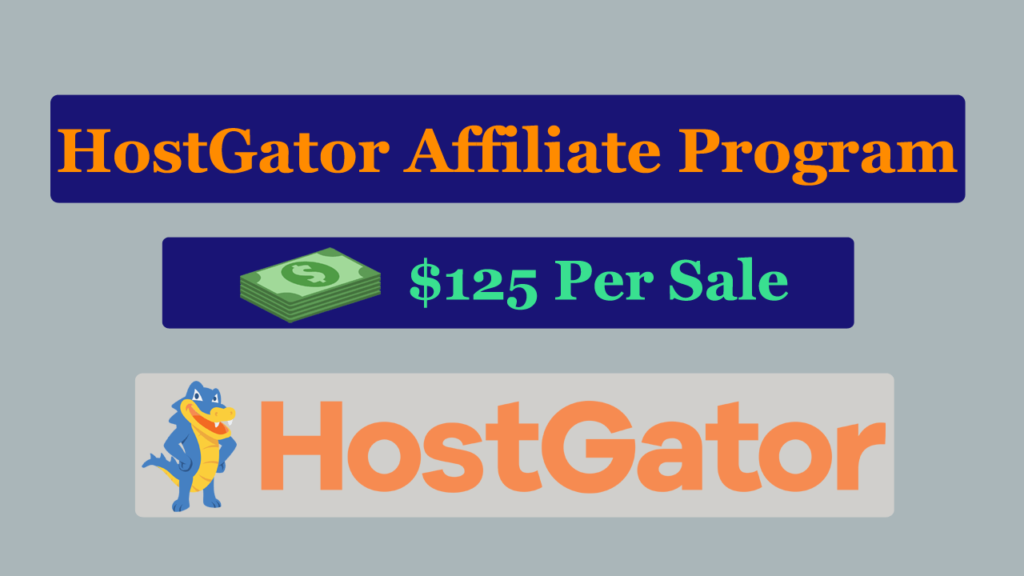 How To Sign-up at the HostGator Affiliate Program?
You don't have to buy anything from HostGator to become its affiliate. You just have to register yourself as an affiliate as the following steps navigate.
Click here to redirect you to the HostGator Affiliate Program.
Click the "Join now" button.
You'll be redirect to app.impact, if you already have account on app.impact, click log in. Otherwise, fill the form to create one.
After that, your application will be reviewed by the HostGator affiliate team.
Affiliate Tools And Support
The HostGator affiliate program is one of the best affiliate programs that provide quick and fast affiliate support.
Additionally, the HostGator affiliate program provides many tools and features including banners and custom coupon codes. You can use these tools for free.
After creating an account at the HostGator affiliate program, you get access to many banners that you can use in the content that you publish on your website and blog.
The HostGator Affiliate Program gives the ability to create custom coupon codes or promo codes.
When the customers enter this coupon code at the checkout page, they will get a special discount. 
So, your brand will grow automatically & people will buy the hosting products through your affiliate links.
HostGator Affiliate Program Pros
✔️ High Commission Per Sale ($65-$125)
✔️ Creative Banners
✔️ 60 Days Cookie Life
✔️ Payment Methods (PayPal)
✔️ High Conversion
FAQs (Frequently Asked Questions)
How to Get Paid from Hostgator Affiliate Program?
You have to become to the Hostgator affiliate, then promote and boost the its hosting products through blogging, social media marketing, banners, paid media, etc to drive sales. Once you drive the sale, you'll get paid.
How much money can you earn on HostGator affiliate Program?
The more sales you drive, the more revenue you generate. You can earn $65-$125 per sale, it's depending on your monthly purchase volume.
How long does the HostGator affiliate Program track the cookies?
60 days.