Are you looking for a detailed SiteGround managed WordPress hosting review? then you've come to the right page.
Let's get started.
SiteGround is the well-known, highest rating, and recommended web host by WordPress.org. The hosting provider was launched in 2004 by university students. And now the hosting company has 500+ employees and is trusted by 2,800,000 domains.
Siteground offers shared hosting, managed WordPress hosting, WooCommerce hosting, cloud hosting, and reseller hosting.
Let's dig dive into our detailed SiteGround managed WordPress hosting review.
SiteGround Managed WordPress Hosting Review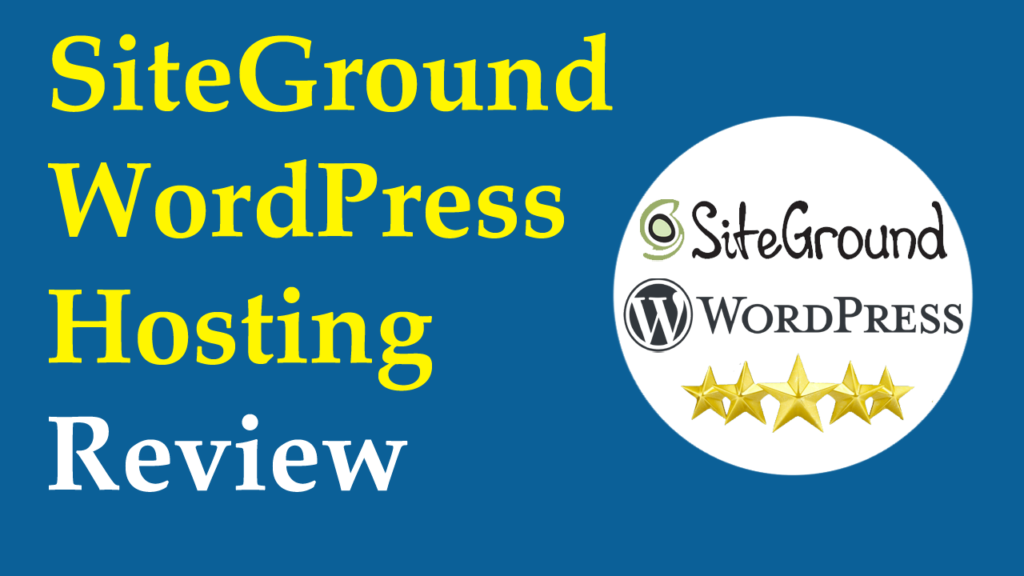 In this SiteGround WordPress hosting review, I've covered its performance, customer support, pricing plans, features, and pros and cons.
Before analyzing its performance, let's define what managed WordPress hosting is.
What is Managed WordPress Hosting?
Managed WordPress hosting is a more powerful hosting solution than shared web hosting. Managed WordPress hosting means that the hosting provider will handle some tedious tasks for you such as installing WordPress, updating WordPress core and plugins, enhancing your website security, improving your website performance, taking backups, and caching your website content.
In the simplest sense, managed WordPress hosting gives you peace of mind.
This type of hosting is offered by many web hosts like Bluehost, InMotion Hosting, HostGator, and Nexcess.
Read More:
SiteGround managed WordPress hosting comes with top-rated 24/7 customer support, superior security, better performance, WordPress auto-updates, free SSL, free CDN, unlimited professional email accounts, daily backup, caching, 30-day money-back guarantee, and more.
Performance
Your website performance plays a key role in your website's success. And especially it matters a lot to your visitors and customers. Let me explain.
Most times, a good initial performance is all a visitor needs to ensure that they will not only come to your website again but also trust your website and possibly convert into a customer. By contrast, if your website takes too long to load or is not available most time, then they likely will not return to your website. This can have a long-lasting impact on your website and business.
Uptime Results
HRANK is the hosting rating system based on research, analysis, and experience. And this platform ranks 300 web hosting providers based on uptime, response time, and more features.
Did you know – SiteGround is the TOP #1 hosting provider based on uptime, response time, and other features from the last three years (2019-2021), according to HRANK.

The availability of SiteGround was 99.990% (nearly 100%) for the last 30-day and the response time was 594 ms. Quite Impressive.
Read More: What Is Uptime In Web Hosting? & TOP 10 Uptime Monitoring Tools
Speed Tests Results
A study shows that 40% of consumers will wait no more than 3 seconds before abandoning your site. That's why your website must be loaded within 3 seconds.
To find how fast loads the websites are hosted on SiteGround, I tested a WordPress website that is hosted on SiteGround by Gtmetrix and Pingdom tools.
Gtmetrix: The website was loaded within 1.6 seconds with a performance of 80% (B-grade).

Pingdom: The website's homepage size was 1.6 MB which was loaded in under 1.78 seconds and got a performance of 67% (D-Grade).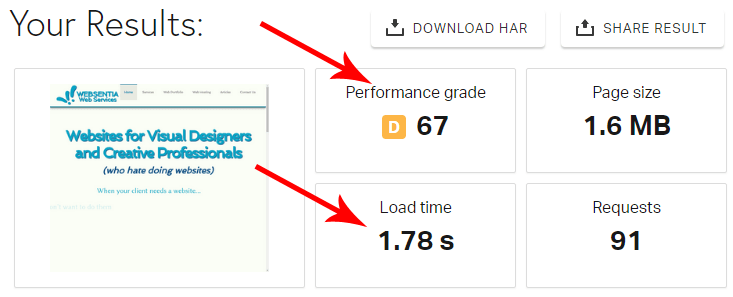 So still the WordPress website was loaded within 2 seconds, which is good. But that particular Website needs more optimization.
Customer Support
SiteGround delivers you quick and helpful customer support with a pleasant and friendly attitude. They keep experts in their team to help customers and solve their problems. Their support representatives are available 24 hours a day and 7 days a week.
You can share your issues with them in the following ways.
Live Chat: The chat is available 24/7. Most times they fix your issues within a few minutes and answer your questions on the time.
Phone Support: Some issues can be best addressed on the phone, that's why you should call their experts.
Ticket System: The ticket system is the perfect fit when you encounter complex problems. They boast that our experts respond to you within 15 minutes on average.
Maybe you want to resolve some problems yourself, that's why SiteGround provides you with a vast knowledge base that includes FAQs, how-to guides, tutorials, videos, and troubleshooting instructions.
Read More: How to Evaluate Best Web Hosting Customer Support & Why You Need it?
SiteGround Managed WordPress Hosting Pricing Plans
SiteGround managed WordPress hosting comes with three pricing tiers: StartUp, GrowBig, and GoGeek
#1. StartUp Plan
The StartUp plan costs you $3.99 a month and works best for those who want to publish a single website. This package includes 10 GB disk space, 10,000 visits monthly, free WP Migrator plugin, WordPress updates, free SSL, free CDN, daily backups, free email, enhanced security, eCommerce Enabled, WP-CLI and SSH, managed WordPress, unlimited database, out-of-box caching, 30-day money-back guarantee, adding collaborators and more.
#2. GrowBig Plan
This plan starts at $6.69 per month and allows you to install unlimited websites. This plan incorporates 20 GB storage, 100,000 visits monthly, on-demand backup copies, 30% faster PHP, staging, and plus all features from the StartUp plan.
#3. GoGeek Plan
You'll pay $10.69/mo for this package that enables you to get live unlimited websites. You get 40 GB storage, handling 400,000 visits monthly, white-label clients, free private DNS, the highest tier of resources, priority support, and plus all features from the GrowBig plan.
Features of SiteGround Managed WordPress Hosting
Here's a quick overview of features that are included in SiteGround managed WordPress hosting plans.
| Features | StartUp | GrowBig | GoGeek |
| --- | --- | --- | --- |
| Sites | 1 | Unlimited | Unlimited |
| Visits/Month | 10,000 | 100,000 | 400,000 |
| Free WP Migrator | ✔️ | ✔️ | ✔️ |
| WP Auto-updates | ✔️ | ✔️ | ✔️ |
| Free SSL | ✔️ | ✔️ | ✔️ |
| Daily Backup | ✔️ | ✔️ | ✔️ |
| Free Email | ✔️ | ✔️ | ✔️ |
| Enhanced Security | ✔️ | ✔️ | ✔️ |
| Ecommerce Enabled | ✔️ | ✔️ | ✔️ |
| Unlimited Databases | ✔️ | ✔️ | ✔️ |
| Out-of-the-box Caching | ✔️ | ✔️ | ✔️ |
| Managed WordPress | ✔️ | ✔️ | ✔️ |
| WP-CLI and SSH | ✔️ | ✔️ | ✔️ |
| Add Collaborators | ✔️ | ✔️ | ✔️ |
| Staging | X | ✔️ | ✔️ + Git |
| On-demand Backup Copies | X | ✔️ | ✔️ |
| White-label Clients | X | X | ✔️ |
| Free Private DNS | X | X | ✔️ |
| Highest Tier of Resources | X | X | ✔️ |
| Priority Support | X | X | ✔️ |
| 30-Days Money-Back | ✔️ | ✔️ | ✔️ |
Let's look at each one in detail.
#1. FREE WP Migrator Plugin
SiteGround created the WP Migrator plugin for those who want to migrate their website to SiteGround. This plugin helps customers to transfer their website to SiteGround themselves with ease.
#2. WordPress Autoupdates
Keeping up to date with your WordPress and plugin versions is an important step in securing your website. That's why SiteGround will keep care of WordPress core and plugin updates for you.
#3. Daily Backup
SiteGround takes automatic daily backup of your website and keeps up to 30 copies of your account. And you can freely restore your backup if something happens wrong. Maybe they store copies of your backups in another country or city.
Read More: How To Backup Your WordPress Website?
#4. FREE CDN
You also get a free CDN (Content Delivery Network) that quickly delivers your web pages to visitors from every geographical location.
The CDN caches your website's content on multiple servers across the globe and delivers it from the nearest location when visitors need that content. So it actually improves your website speed.
#5. FREE SSL
All SiteGround managed WordPress hosting plans provide you with Let's Encrypt Standard and Wildcard SSL certificates. They will be pre-installed on your websites to save your time.
#6. FREE Email Accounts
There's no limit to creating business email accounts, you can create unlimited professional email accounts that you need and want.
#7. Caching
Once you've hosted your website on SiteGround, then your website can take advantage of SiteGround's SuperCacher technology. The dynamic and NGINX-based static cache will be enabled by default.
#8. Staging Environment
The staging environment lets you make a copy of your live website separately. And then you can test plugins, code, themes, designs, and everything without harming your live website.
Once you've made the changes in the staging version and then if you want to push them to your live site, you only need a single click.
#9. Adding Collaborators
You can also add collaborators to your account to manage and build your site. The collaborators will get their own accounts to access the site tools of your account. In addition, they can contact the customer support agents for your site.
#10. 30% faster PHP
SiteGround utilizes ultra-fast PHP that faster your website by up to 30%.
#11. On-demand Backup Copies
The GrowBig and GoGeek plans include the on-demand backup copies feature. This allows you to create up to 5 instant backups at a time of your site when you've made the changes.
Why You Should Consider SiteGround Managed WordPress Hosting?
Here's the list of 3 reasons to host your WordPress website on SiteGround managed WordPress hosting.
#1. Enhanced Security
SiteGround adds extra layers of security by offering these useful features.
Free SSL: The SSL certificates will be pre-installed on your websites. In fact, they protect your visitors' personal information.
WordPress Autoupdates: WordPress and plugins need to be updated because having old versions is opening doors for hackers.
Daily Backup: Your website will be backed up every single day.
WAF (Web Application Firewall): This keeps safe your website from malicious codes and hacking attacks that can affect your credibility and traffic.
Al Anti-bot System: This system blocks millions of security threats every day.
#2. Admirable Performance
SiteGround uses these advanced technologies to boost your website performance.
Google Cloud Platform: All SiteGround's servers are hosted on the Google Cloud platform which is one of the fastest platforms.
Free CDN: You receive a free content distribution network that reduces the loading time of your web pages.
30% Faster PHP: Their ultrafast PHP gives you a speed boost.
Unique Caching Functionalities: They enable NGINX Direct Delivery for your site by default which results in certain items ( like images) will load quicker from the memory of the server.
SG Optimizer: This is the plugin created by SiteGround to speed up your website by using their automated image optimizations, lazy image loading, CSS&HTML minifications, GZIP compression, and more.
Worldwide Datacenters: SiteGround allows you to choose your server location when you sign up from the United States, Asia, and Europe. You can choose a closer server location near your target audience which actually decrease the response time for that particular area.
#3. Excellent Customer Support
The SiteGround customer support is admirable by delivering fast and helpful support. They provide live chat, ticket system, phone support, and a huge knowledge base. Their support representatives are available every time you want to reach them.
Pros and Cons
Take a look at the upsides and downsides of SiteGround managed WordPress hosting.
Conclusion
SiteGround is the top-rated and recommended hosting provider by WordPress.org. Their managed WordPress hosting is the best option to get live beautiful WordPress websites. Their plans include all features that you need to create, managed, and build your WordPress website.
I hope our SiteGround managed WordPress hosting review helped you to make a perfect decision for your online presence.