As you want to earn a decent commission from the hosting affiliate programs, The iPage Affiliate Program is one of them.
iPage Affiliate Program Review
The iPage affiliate program is great for you Because it pays a high commission per sale. It lets you promote shared hosting, VPS, WordPress essential hosting, and dedicated hosting.
The iPage Affiliate Program's cookies last for 90 days that's very nice.
As an iPage affiliate, you can earn up to $150 per sale based on the volume of the sales per month that you generate.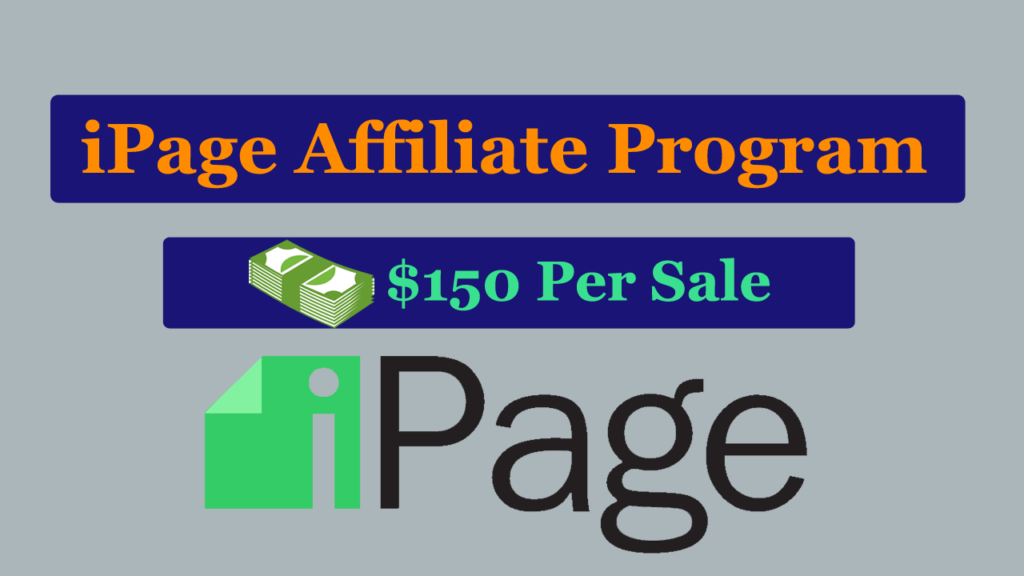 iPage Affiliate Program Commission Structure
The program has different commission structures for hosting services such as:
Shared Hosting: —->>—->> $105 per sale
VPS(Virtual Private Server): —->>—->> $105 per sale
WP Essential Hosting: —->>—->> $120 per sale
Dedicated Hosting: —->>—->> $150 per sale
How to Become The iPage Affiliate?
To become an iPage affiliate, let's get started.
Click here to visit the iPage affiliate program.
Once you're on the iPage affiliate program page, click on "Sign-up" button.
There you'll be asked some information including your email, name, business name and so on to complete your application.
Next, It will review your application.
After getting the approval, you will be eligible to log in to your account.
How To increase the Number of Sales for iPage?
The more customers you refer, the more commissions you'll receive.
#1. Paid Media
Targetting your customers on third-party platforms where they engage, drives more sales especially for this web host.
#2. Affiliate Blogging
iPage affiliate blogging is the best way to refer dozens of people. Create and post the blogs like iPage review, deals and discounts blogs, compare iPage with other web hosting companies, list of of web hosts including iPage, how to install WordPress on iPage, etc. If content is high-quality, then people will buy the products via your affiliate links.
#3. Social Media Marketing
On social media platforms, create best deals and discount offers that include product's images, Shortened affiliate links, revelant emojis, copywritting, and valuable content. Also, join the niche-specific groups on social media platforms and post your content into these niche-specific groups.
Read More: Why social media is very important?
#4. Email Marketing
The 1st step in email marketing is building the email list. If you not build the email list, read our blog how to build email list with Constant Contact?
Once you build the email list, send the customers daily, weekly, monthly newsletters that can convince the customers to purchase the products. Add the catchy headlines to the emails to grab their attention.
iPage Affiliate Program Pros
Quick Note: Maybe some applications decline because they don't meet its criteria and policy to include low-quality websites and low-traffic websites.
Conclusion
The Ipage Affiliate Program is a great platform to monetize your website. You should join the program to make money. It comes with a ton of good features.