Nowadays social media marketing (SMM) is becoming more important because the Covid-19 has changed the world, destroyed small businesses, the traditional stores converted to the digital environment. That's why social media marketing is very important.
We can get customers from social media platforms because our customers are available on social media platforms. So you should start your business by boosting on social media platforms.
The 3.78 billion people exist o social media platforms, you can reach them to convert into customers through organic and paid ways.
Why Social Media Marketing Is Very Important?
Let's dig dive into it.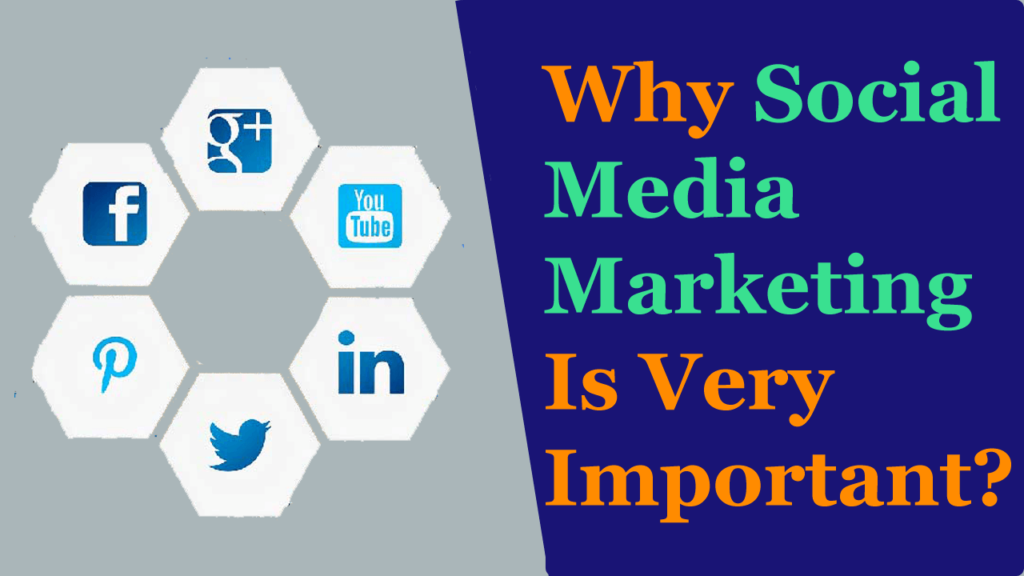 #1. Next Range Of Millionaire
In the future, social media marketers will create the next range of millionaires because they can boost businesses on social media.
To become a social media millionaire, learn social media marketing, and then market the businesses on these platforms.
#2. Make Money Via Social Media Marketing Skills
Nowadays many jobs are available for social media marketers. You can see these jobs on LinkedIn and freelance websites (Fiverr, Upwork, freelancer, people per hour, Guru.com, etc). Not only that, you can earn from their partner program directly like Youtube Partner Program.
#3. Small Businesses Help
As you know customers don't go to the shops and stores (busiesses) due to covid-19 and the customers use social media platforms from their homes. As a social media marketer, you can help these busiesses to generate leads and sales for them. Upload the images of their products and services, then you have to promote, market, and advertise the products and services. When the customers order the products, deliver them.
The best platforms for leads and sales-generating are Facebook and Instagram. You can advertise and promote the products and services within a minimum budget.
#4. Low Advertising Cost
In the past, if you wanted to print your ads on the newspaper page and show the ad o TV, You had to pay high amount of money but now this problem is solved. Now you can run ads within a minimum budget especially on Facebook.
If you sell your services on a freelance website, you should promote your services on social media platforms and just spend 50 USD, you will get many clients, and also you will make significant money through these clients.
#5. Boosting Brand Awareness
Social media marketing is the part of digital marketing that you can use to boost and improve your brand awareness. To get started with social media platforms, simply create your brand's profile on all social media platforms with good marketing strategies and colleberate with other companies.
Good social media marketing strategies help you to build your brand reputation. 73% of business believes that social media marketing is very effective for them. As a businessman, your business can take the benefits of having profiles on social media platforms. So I recommend that you must use the social media platforms for brand awareness.
#6. High Conversion Rate
The conversion rate means when some get actions on your CTA (Call to Action). Social media platforms have a high conversion rate.
#7. Marketplace Insights
By using social media platforms, you can measure your efforts and how you can achieve your goals. All social media platforms provide insights and analytics tools. Insight and analytics tools help you to know about your audience and make a good decision for next time. A good decision will get you great results.
#8. Success Key
If you want to become successful over 2022, social media marketing is the key. So you should learn social media marketing (SMM) skills.
#9. Increase Your Traffic
You can drive traffic to your website and blog via social media platforms. The website traffic is very important for making money. You have to share your content on social media platforms but keep in mind that just sharing the post is not enough, You must tell them why you create this content or blog post. Maybe it solves the users' problems and answers their questions.
#10. It's (Mostly) FREE
All the social media platforms are free to use, and you don't need to pay for them. You just have to sign-up and log in to your account at the social media platform. You should take the benefits from these free resources to build your personality and brand.
#11. Retarget Your Audience Using Social Media
Social media also provides you with many tools that you can use to identify and know about your audience and customers. Once you identify them, you can target and retarget them through the tools including the Facebook Pixel and LinkedIn Insight Tag Manager that track all the visitors that come to your website.
#12. Promote Your Content
On social media platforms, you can market your content within a few seconds. Many social media platforms have the fast organic reach.
#13. Engage With Your Customers
Social media is the best way to engage your audience and customers. As you more interact with your audience and followers, there is more chance that they purchase your products and services. By interacting with your audience and followers, you can win their attention. Thus you will increase your brand authority naturally.
Read More: Top 19 and Best Social Media Platforms