If you want to become a super digital marketer, you need to learn some powerful digital marketing skills including posting, advertising, acquisition or sales, performance measurement, client dealing, and content writing skills that help you to improve your digital marketing expertise level.
Once you become a digital marketer, there're many ways to earn money with digital marketing skills including freelancing.
8 Powerful Digital Marketing Skills
I highly recommend you to learn these digital marketing skills to make passive income.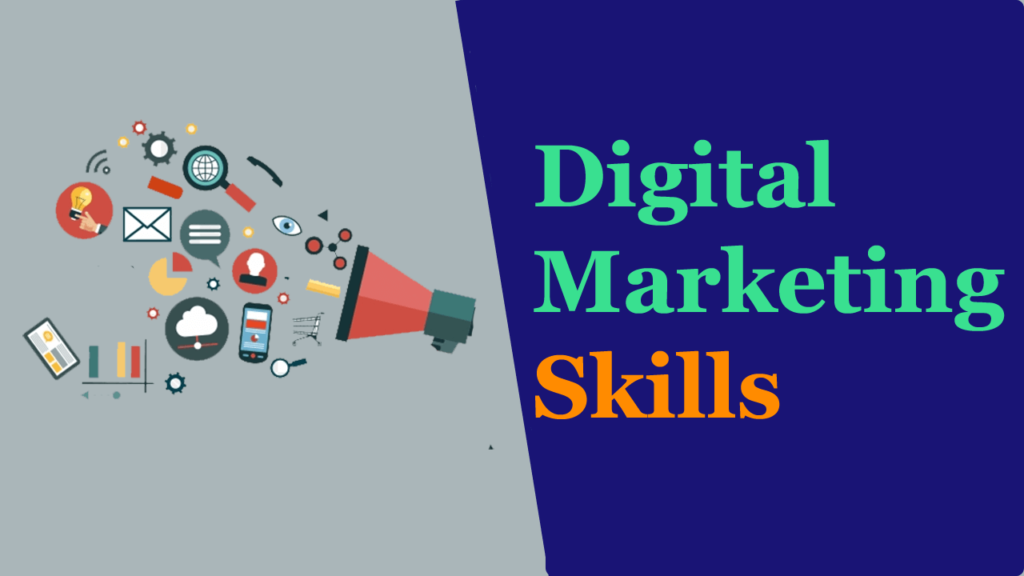 #1. Community Management
It's managing a community, group, or channel through digital and social media. In this type of skill, you learn how to manage the communities.
For instance, there is a camera company that has 200000 followers on Social media platforms and It has a good engagement rate. You have got this job, then it's your responsibility to manage the audience. As a community manager, you have to reply to the comments and messages, answer their questions, thank them for their support, remove the irrelevant comments and reviews that are not suitable for the company, and more.
#2. Posting Skills
The posting skills are very important because the brands have to post the content on every digital channel that the audience wants and can engage them.
In posting skills, you learn how to make digital and social media marketing strategies? how to make a content-sharing calendar? What to post? Why post? When to post? Where to post?
Once you become an expert, you can make a good income by providing the services on the internet.
#3. Advertising Skill
Basically, the advertising skill is all about boosting brand awareness, promoting the products and services, generating leads and sales, etc through paid advertisement on different channels.
This skill learn you how to set up an ad campaign properly that can bring good results for brands? which platforms and channels are suitable for the ad campaign that help to minimize your budget and maximize your good results?
Keep in mind that every digital platform's advertising skills differ from others, for instance, if you run ads on Facebook, it's different from youtube ads.
TIP: If you want to run ads on a platform, you must identify your SMART goals that what do you want to get? – It helps you to achieve your SMART goals.
SMART: Specific, Measurable, Achievable, Relevant, and Time-Bound.
#4. Generating the Sales
Generating sales is the trendiest skill that I like the most. For this skill, you have to learn how to generate the qualified leads that are most likely close to purchasing the services and products? how to convince the leads to buy the services and products?
Every brand wants to increase the number of sales. For this purpose, they're looking for digital marketers that can help them to drive sales. Most brands provide affiliate programs for this purpose.
#5. Performance Measurement Skill
The performance measurement skill is one of the most important skills that every digital marketer needs. Basically, you have to measure the performance data of the brands that exist on the particular digital channels.
A number of digital channels provide the tools called "Analytics & Insights" that you can use to measure the efforts of the brands including Google Analytics, LinkedIn Analytics, Facebook Insight, and Instagram Insight.
These tools provide the useful data of the audience that engages and interacts with the brands' pages that exist on the digital and social channels. You can view the audience data including gender, location, interests, gadgets, and behaviors in the analytics and insight tools.
#6. Content Writing Skills
Many digital marketers want to become content writers, for this purpose, they learn all content writing skills to include creative writing, copywriting, ebook writing, content writing for social media platforms, blogs and article writing.
A number of users want to read textual content on the internet. Therefore, brands publish blogs, articles, infographics, and ebooks on their websites.
There're plenty of ways to monetize your contet writing skills to include publishing the ads on your website, affiliate marketing, posting the sponsered content, and offering the services in freelance marketplace.
#7. SEO (Search Engine Optimization)
SEO is the very demand skill that every website need to optimize and rank the content on search engines. It's an effective way to gain the potential audience from search results.
To become an SEO expert, learn all the skills of SEO such as keyword research, writing the quality content, indexing the content, earning the backlinks, driving traffic to the website, and so on.
#8. Email Marketing
Email marketing allows you to interact with the audience and customers, it's a great skill to laern.
Email marketing is crucial for brands, companies, businesses, agencies, and bloggers.
Constant Contact and MailChimp are most useful email marketing tools that come with excellent features.