Facebook has 2.32 billion active users globally. To reach them related to your industry and business type, create the Facebook marketing strategy that helps you to build your successful business.
How To Create the Facebook Marketing Strategy?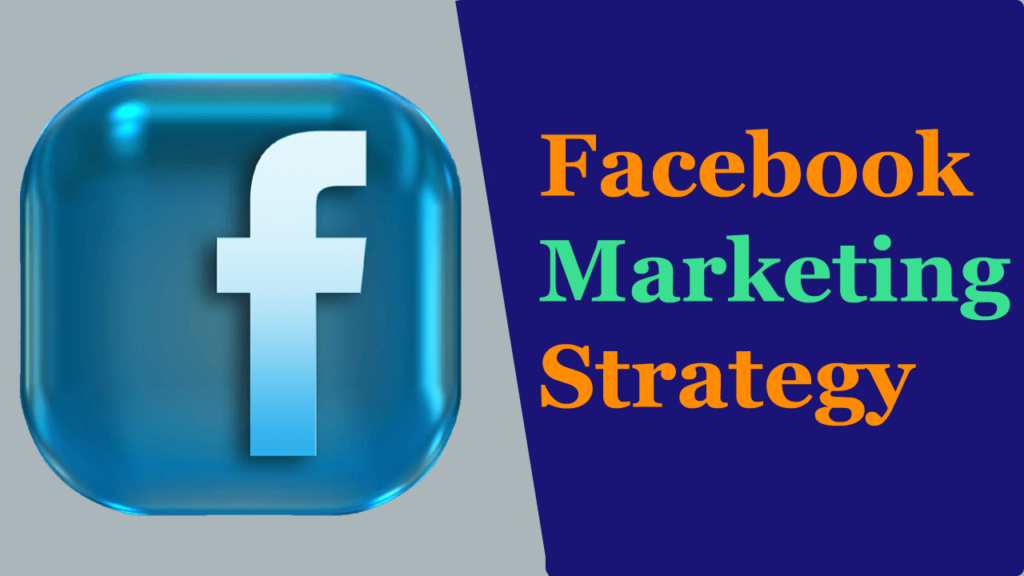 You have to implement the following steps to create the Facebook marketing strategy.
#1. Identify Your Audience
First of all, identify your audience and customers in creating the Facebook marketing strategy.
There are many ways to identify your audience and customers. You have to understand the goals, challenges, needs of your buyer personas, and determine which content is the best for your audience.
Next, you have to look at your competitors' Facebook pages.
keep in mind the following factors for each Facebook page of your competitors to analyze.
Visual quality
Post frequency
Content mix
Engagement on posts
Response time and quality from Facebook page
Facebook provides a tool called "Audience Insight" that's used to identify the audience. Generally, It's part of the Facebook ads manager.
The Facebook audience insight tool enables you to know about the behavioral and demographics (location, age group, gender, etc) data of your audience. It's your competitor's Facebook pages data.
Basically, this tool is created for advertisers to well target their audience.
How To Access The Facebook Audience Insight Tool?
Login to your account.
Visit to the "ads manager".
There you will find the "audience insight " in "all tools > plan.
How To Create the Audience In The "Audience Insight" Tool?
You have to apply the following steps to identify your audience in the audience insight tool.
Step #1: Choose the Audience
Once you click the audience insight tool, you will see a page that asks for "choose an audience", and provides you two options that are "everyone on Facebook" and "people connected to your page". So, click on "everyone on Facebook". You can also change it later.
Step #2: Create An Audience
Then, you have to determine the segment you want to analyze on the left side in the "create audience" section. You have to select the location based on your audience. Also, additional information about the age and gender of your audience.
Next, you will find the "interest" section that helps you to know about competitors and the industry. There you have to add the interests. Finally, You get the data and then explore it.
If you want to explore the insights more, you can look at the device type and frequency of interaction.
#2. Create Content-Sharing Calendar
Create a content-sharing calendar for Facebook that helps you to organize your content-sharing process. Also, you need to schedule the posts.
How To Schedule The Post?
There are many ways to schedule your posts on Facebook as listed the two ways of them.
Simply Schedule the Posts
Simply hit the "create the new post" button.
At the bottom of the post box, click the adjecant small arrow (near to "share now" option), there you will view the dropdown menu.
Next, click the "Schedule Now".
Finally, select the time and date that you want to publish on.
Open your Facebook page.
Then, click on the "publishing tool".
Next, click the "schedule" option.
There you can schedule and also manage them.
What Is the Best Time to Post on Facebook?
The answer to this question is simply that "it depends on your situation". To know about that, explore your insights and check which time is your audience more engaged with your content on which day.
#3. Generating Leads On Facebook
A lead is the potential person for the companies' services and products or has an interest in the company services and products.
To convert your Facebook audience into customers, You need a strategy for the content you publish.
For instance, you could post:
The videos that promote offers.
Landing pages for offer
Blogs that can generate leads.
Facebook Live to convince the audience to register for an upcoming event.
However, you can run the leads generation ads to get the leads from Facebook.
11 powerful Tips And Tricks For Facebook Marketing
Lets dig dive into it.
#1. Build Your Profile
The first thing that you have to do in Facebook marketing is building of your profile.
How To Build A Facebook Profile?
Make 5000 Friends On Facebook
Facebook allows you to make 5000 friends on Facebook, For Building a profile you should make 5000 friends because these friends will help you to increase the followers on your Facebook page.
Educate Your Friends With Good And Quality Content
For building a profile, you should educate your friends with quality and interesting content.
Share Friends Content On Your Profile
Also, share your friends' posts on your profile and interact with them to identify you.
Make sure your profile is public on Facebook. Anyone can interact and engage with your content.
#2. Create A Facebook Page
The next tip is that you have to create a Facebook page for your brand, company, services, and products. So follow these steps to create a good Facebook page.
Create the Brand Logo and Cover Photo
You should create a good logo for your Facebook page. upload the brand logo on your Facebook page alog with the cover photo.
The Facebook page profile image size is 180 × 180 pixels and the cover photo size is 851 × 316 pixels. A logo and cover photo helps to consider your page as a brand.
It is important to create a username for the Facebook page. The username will help you to tag your page. A tag is a link to your page. for example @realbsg1
Use A Good Template and Tabs For Your Facebook Page
Facebook provides you with many templates and tabs that you can use for your Facebook page. Select the template and tabs which are relevant to your industry and business type.
Add the Description to Your Facebook Page
Now, you have to add a description of your Facebook page. It's brief information about your Facebook page. You can add 255 characters maximum.
#3. Share Quality Content On Facebook Page
Create good and unique content that can engage your followers and audience, then the people will follow and like your Facebook page.
Once you publish quality content on your Facebook page, requests to your friends that they share your content on their profiles. They must share your content from your Facebook page to their profiles.
Once you post, use hashtags related to your Facebook page and posts.
For example #Soicialmediamarketing, #Digitalmarketing #Digistore24
Nowadays emojis are trending in social media marketing. As a Facebook marketer, use emojis in the content to engage the audience.
#4. Facebook Pixel
Facebook Pixel is the code that you have to paste into your website which tracks the data of users who visit your website from social media platforms.
So you must install the Facebook Pixel code on your website because it allows you to target your previous audience through Facebook ads.
#5. Connect Your Facebook Page With Your Instagram Profile
Also, make sure your Facebook page is connected with your Instagram account because it delivers you many benefits.
#6. Connect Facebook Page With WhatsApp
In addition, you should connect your Facebook page with your WhatsApp account because it helps you when you want to advertise on Facebook, you can select the CTA button "Whatsapp message". Then users can contact you through WhatsApp.
#7. Add Your Website Link To Your Facebook Page
Add your website and blog URL to your page, It helps you to drive traffic to your website and blog.
#8. Upload The Videos
The latest statistics data shows that 100 million hours of video are watched on Facebook every day.
You have to upload the videos to your Facebook page to get more followers on your Facebook page.
The videos' organic reach is very fast especially on Facebook.
#9. Copywriting
Copywriting is the art. You can sell your products and services through copywriting. If you want to sell your services and products, use copywriting skills. It helps you to convert the leads into sales.
#10. Join Groups
The research shows that Facebook groups have more than 400 million users.
You should join the groups and then share your content from your Facebook page into these groups becuase it gets you a good engagement rate.
#11. Monetize Your Facebook Page
Facebook allows you to monetize your Facebook page with native ads to earn the money.
Facebook has some rules and requirements for monetizing the page to include:
10K followers or likers on the Facebook page
Videos duration must be above 3 minutes
Your own content
Apply the above marketing tips to boost your Facebook marketing. Also, read about why social media mareketing is very important?