Wondering about what is digital media and its types, features, examples? let's talk about them.
What Is Digital Media?
Digital media refers to audio, photo, video, graphics, or textual content that has been encoded using a computer or smart device and can be transmitted digitally to people.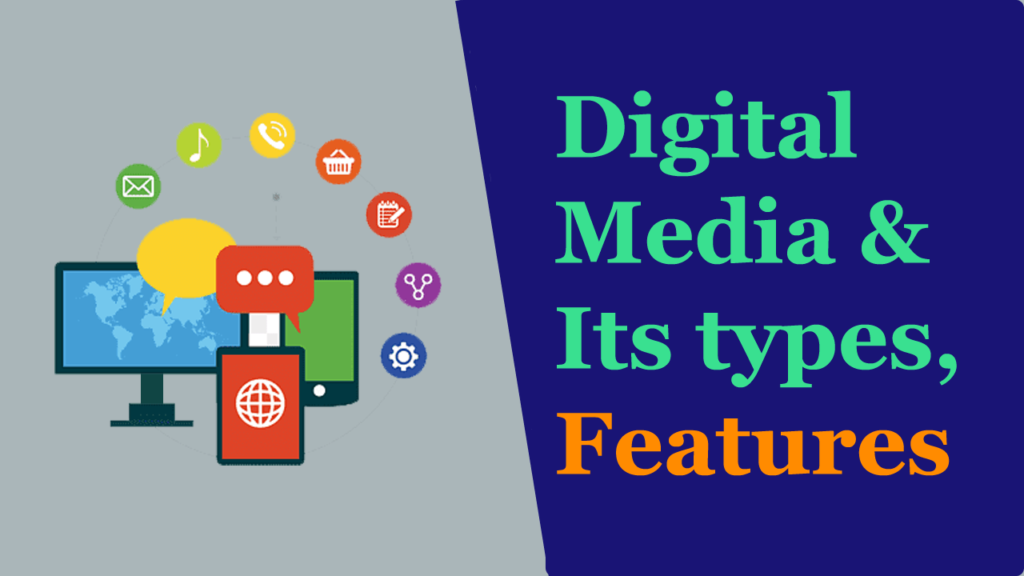 Types Of Digital Media
Audio is the type of digital media without pictures and videos that most people listen to. Million people subscribe the digital radio services such as Spotify, Apple Music, Tidal, Pandora, Sirius, and more.
Video is the most popular type of digital media that most people like and watch because of its visual content. The biggest video search engine is youtube.
Social Media is the platforms where users engage and interact with brands' content and also with each other.
Advertising is the paid media that lets publish the ads.
Digital Media Features
Here are listed three useful features of digital media that can help you to more know about digital media.
#1. Mass Reach
The 4.66 billion people use digital media. Companies, businesses, and brands can send their messages to billions of people with a few clicks using digital media.
#2. Interaction
Digital media allows audiences to interact with brands, companies, and businesses. The audience can give feedbacks live on brands' published content that helps the brands to improve and develop their services.
#3. Target the Specific Audience
The digital channels allow targeting your audience very specifically through paid marketing such as targetting the audience based on their location, gender, interests, age group, devices, behaviors, etc.
That's get you good results.