Want to increase Facebook Page organic reach? This blog is for you.
What is Organic Reach?
Organic reach is the number of users that saw your page post without paid advertising.
Why The Facebook Organic Reach Is Going Down?
Many social media marketers believe that Facebook encourages brands and companies to spend money on Facebook (paid promotion, ads).
But don't worry here are many tips and tricks that help you to boost your organic reach on Facebook without paid advertisement, because all people don't have enough budget to spend on advertising and paid media.
How To Increase Facebook Page Organic Reach?
Here's the list of 10 powerful tips and tricks that boost your organic reach on Facebook along with a good engagement rate.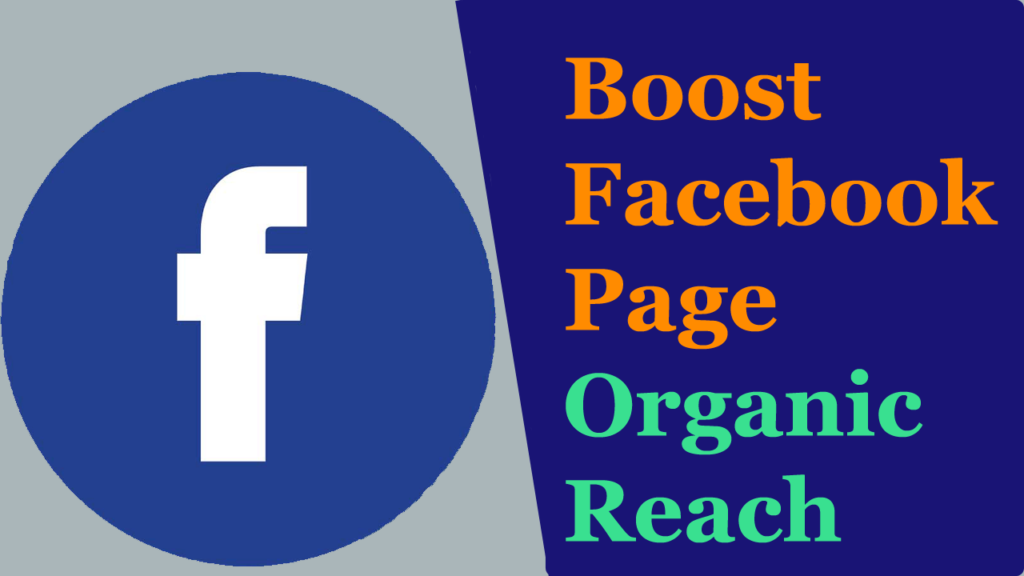 #1. Post Daily
Always update your Facebook page with quality content.
The most important thing that I want to tell you is to use one template for your page's pics and videos. because the use of one template will help you build a reputation for your brand. If you use one template, then people will recognize your page as a brand.
How to Use One Template and Theme For the Facebook Page?
Keep in mind the following elements to use a template.
Select the background colors, text colors, font style, and font size that you want to use in the images that you create. Use only these selected colors in creating images.
Add Your logo to images that you create.
Many websites provide free templates for creating images, but the most popular website is canva.com which you can use for free.
Canva has free templates and also you can create your custom templates.
#2. Post Relevant Content
Always post relevant content related to your category and niche.
For instance, your page is about technology, only post the technology-related content.
If you don't post the relevant content, Your followers will dislike your page and your Facebook page's organic reach will decrease.
#3. Share Mixture Content (Mix the Post Formats)
Also, It's crucial to mix up your post formats, It helps you keep your feed attractive. The mixture content includes stories, quotes, polls, text, hashtags (#), pictures blog posts, images with links, and GIFs.
Download the free high-quality and resolution images from Pixabay.com, Pexels.com, freeimages.com, unsplash.com, and reerangestock.com.
#4. Facebook Loves Videos
Another tip that helps you to boost the Facebook organic reach is publishing the videos because Facebook loves videos.
The latest research shows that quality videos get the higher organic reach compared to photos, links, and statuses on Facebook.
Also, you can share your live streams on your Facebook page. The live video achieves the doubled engagement comparison to the recorded uploaded videos because the users very engage with it as you can see in the comment section.
#5. Giveaway & Contest
You should to run the contest because many people take part in the giveaway & contests.
If you do it, people will promote your content and like your content.
#6. Best Time For Posting
You should post the content when your audience and followers are online.
What is the best time for post posting? – It depends on your analytics, You can see it in your performance data.
If you want that your audience to always view your posts, ask them to turn on the notification for the posts that you publish. It helps you more to boost your organic reach.
#7. Increase Engagement
You should also encourage and convince your friends, family members, employers, and partners to engage the content that you publish on your Facebook page. Then, the organic reach will boost and improve naturally.
#8. Take Advantage of Trending Topics
You can take the benefit of the trending topics. By publishing the content about the trending topics, you can attract more users to your content on Facebook.
#9. Join The Facebook Group
According to the Facebook statistics data, there are more than 400 million users in Facebook groups. It's another good way to increase your organic reach of posts. Join the groups relevant to your niche and then share your page posts in these groups.
#10. Be Human
Another powerful tip is humanizing your brand to boost your organic reach naturally. You should interact with the audience as a human.
Read More: Facebook Marketing Strategy