There're 11 powerful digital marketing tools that let you improve your digital marketing strategy Not only that but also help you to do your job properly and effectively.
8 Popular Digital Marketing Tools
Here's the list of 8 powerful digital marketing tools.
let's dig dive into it.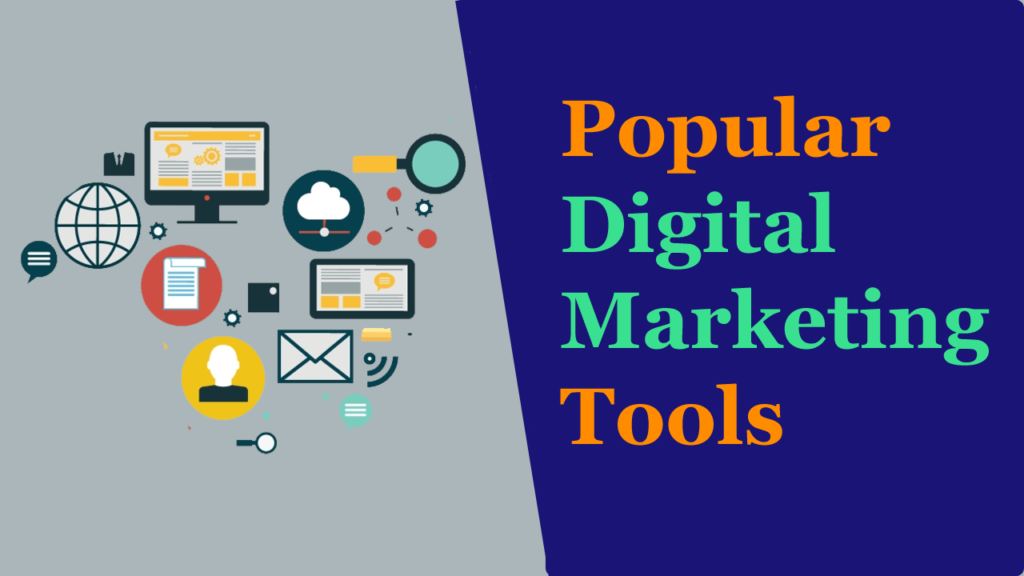 #1. Facebook Insight Tool
The Facebook Insight tool is the digital marketing tool that provides the comprehensive data of the Facebook page including the page likes, post likes, comments, shares, audience (location, gender, age groups, interests, behaviors), organic reach, paid reach, total reach, and engagement rate.
This data helps you to identify your target audience for Facebook advertising to target them effectively.
If you are well experienced in Facebook Insight, you can offer and sell your services on the internet especially on freelance platforms. In this type of project, the client wants to analyze its Facebook page's insight data and make a comprehensive report of it.
#2. YouTube Studio
Youtube is the social media platform acquired by Google and now it's the biggest video sharing platform. You can watch many videos uploaded by the channels and in return, the channels' owners earn the money by publishing the ads on their videos.
Youtube studio allows you to upload videos and in return, earn the money.
To monetize your channel, keep in mind the youtube partner program's guidelines and instructions including gaining 1000 subscribers and 4000 hours of watch time.
#3. Google AdWords
Google AdWords is the Google product that is used for running the ads on search result pages and websites. It allows you to run different types of ads like search ads, display ads, video ads, shopping ads, etc.
Most brands use Google AdWords to reach their target audience and as a result, they receive good results.
Also, many affiliates run the ads on search result pages and websites for generating qualified leads and sales.
#4. Google AdSense
Google AdSense is another Google product that provides the ads publishing services. It allows to earn the money by publishing the ads on the websites. Many digital marketers earn the money through Google Adsense.
Keep in mind that it has some rules and criteria for monetizing the website. When you meet its criteria, you can get approval to monetize the website.
#5. Blogger
As you're reading about the popular tool of digital marketing, the blogger is one of them that provides blogging services.
Many beginners content writers use the blogger because it provides the free domain name (yourblogname.blogspot.com) and Webhosting. You can also connect the custom domain with it.
#6. Taboola
Taboola is a digital company based in New York City. Taboola platform is founded in 2007 by Adam Singolda. This platform is mostly known for native advertising.
It lets you run the ads campaign minimum for $10 a day. You can drive a large number of clicks and traffic to your website through Taboola ads.
#7. Mailchimp
Basically, MailChimp delivers email marketing services. Email marketing is a very important part of digital marketing.
MailChimp allows you to use the one-month free trial of the email marketing services. The free trial has some limitations, to remove the limitations, you have to purchase the service. Then, you can send unlimited emails to your audience, leads, and customers. You can increase your e-commerce revenue via email marketing.
You have to build the email list to send them the newsletters, products & services promotion emails, etc.
Constant contact is another email marketing platform that is most used by bloggers, agencies, and brands.
The amazing is that you can use the constant contact platform's free trial for 60 days at no charge. They allow interaction with the audience and customers through emails and marketing automation.