Want to know about what is digital marketing and its types? This blog is for you.
Every business, company, and brand need to build a good presence on digital channels to promote the products & services, increase brand awareness, and generate leads and sales.
Also, brands and companies can publish informative content to audiences using digital and social platforms.
What Is Digital Marketing?
All marketing activities (all types of marketing) that are done on modern digital platforms through the computer or smart device are called digital marketing.
The digital channels are search engines, social media platforms, email platforms, and other platforms.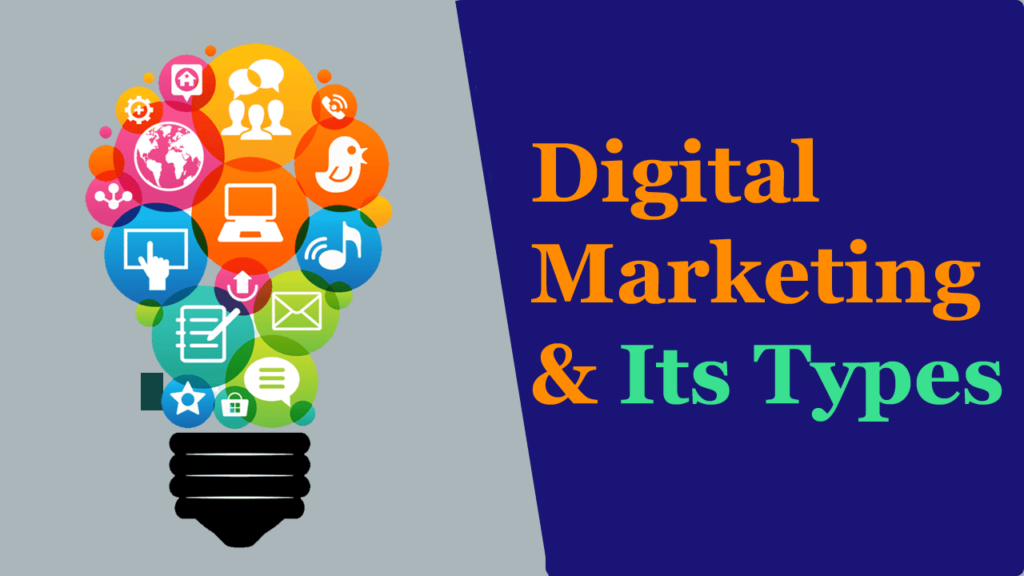 Types Of Digital Marketing
Now you're going to learn about the 11 types of digital marketing that help you to better understand the digital marketing concept.
#1. SEO (Search Engine Optimization)
SEO is the process that use to optimize, rank your website and show your content on top of search results. SEO is very important for websites and blogs to get the potential audience to the website. SEO is organized into On-page SEO", "Off-page SEO", and "Technical SEO".
#2. Content Marketing
Content marketing focuses on creating and promoting content, for the purpose of improving brand awareness, generating qualified leads and sales, and building website traffic. Digital platforms play a great role in content marketing strategy.
#3. Affiliate Marketing
Affiliate marketing is performance-based advertising where affiliates can earn the specific commission by driving the qualified leads and sales for the companies. There're many affiliate programs and affiliate networks that exist on the internet that you can join including Amazon Affiliate Program, Clickbank Affiliate Program, Digistore24 Affiliate Program, Commission Junction Affiliate Network, Impact Affiliate Network.
What Is The Difference Between Affiliate Program And Affiliate Network?
The affiliate program allows the promotion of one brand's products and the affiliate network lets promote multiple companies' products and services.
#4. PPC
PPC is the abbreviation of Pay Per Click which means driving traffic to the website by paid advertisement.
The popular PPC platform is Google Ads which can show your ads in search results and websites.
#5. Social Media Marketing
Social media marketing is all about promoting the brands' products, and services to drive traffic to the website, boost brand awareness, generate leads & sales and so using social media platforms.
#6. Email Marketing
Many companies use email marketing to promote their blogs, content, events, discount deals, offers, building websites traffic. Email marketing is a good way to communicate and nurture your audience.
There're many types of emails including Blog subscription newsletters, customer welcome emails, holiday promotions, tips emails, and follow-up emails.
Read More: How to build an email list with constant contact?
#7. Mobile Marketing
Brands can promote their services and products in the apps (mobile apps) through paid advertisements.
For instance, you usually play video games., suddenly a display a picture that has a cross option. when you click on the image, you will navigate to the website. It's called mobile marketing.
#8. Marketing Research
The marketing research job is very interesting. Many companies pay to analyze the marketplace data and research about leads and customers. The marketer researchers have to make comprehensive reports for the companies.
#9. Native Advertising
Native advertising is the type of digital marketing and advertising that shows in the content similar to the non-paid-content. So the users think that it's non-paid content and most users click on it. The CTR (Click Through Rate) of native advertising is very high.
#10. Marketing Automation
Marketing automation uses the software to automate the basic marketing actions.
Social media posts scheduling, email newsletters sending, campaign tracking & reporting, lead-nurturing workflows, and more are examples of marketing automation.
#11. Sponsored Content
The sponsored content means that you pay for another brand to publish the content about your brand and services.
A popular type of sponsored content is writing blog posts and articles that give information about a brand and its products and services.
Another type is that many companies pay social media influencers to share the content about their brand, products, and services.