When looking for a Minecraft server, you'll come across two options: Premium Minecraft Server and Free Minecraft server.
The premium Minecraft server will cost you a monthly fee for its powerful features and excellent customer support, while the free Minecraft server website offers everything for free.
The free Minecraft server is the best option for those who are interested in the Minecraft game but don't have enough money to spend on the premium server.
There are many free Minecraft server hosting providers on the market, including Aternos, Scalacube, and Minehut.
Choosing the best Minecraft server website is crucial, as it directly affects your gameplay experience. Therefore, to help you pick up the right one, we're going to present our exclusive and detailed Aternos review.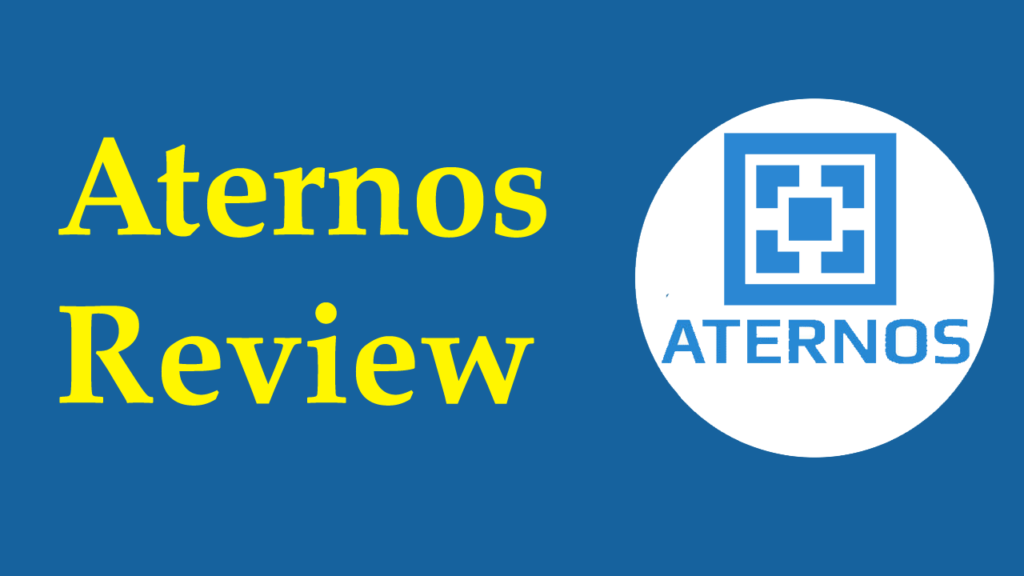 Our comprehensive Aternos review covers all the aspects of the game hosting service, including performance, security, customer support, and pros & cons. We have tested their service to find out whether it is worth your time and consideration.
Let's get started.
Founded in 2013, Aternos is the leading free Minecraft server website that provides your own personal server to play on with your friends and mates.
Since the beginning, the company has been fully financed through advertisements and has served more than 86 million users.
Aternos offers DDoS protection, automatic backups, mods & plugins support, and a fully customizable server.
Aternos offers a variety of features to ensure the best possible experience for Minecraft players.
#1. Fully Customizable Server
Aternos allows you to configure and adjust everything on your Minecraft server to meet your needs.
You can add a variety of plugins and mods (like Fabric mods) to extend the functionality and enjoy the game.
You can upload any world like adventure maps, parkour, or the latest minigame you want to play, so you can have your desired gameplay.
A backup is required to recover all your worlds and achievements in the game when something goes wrong. Hence, Aternos lets you take automatic or manual backups and store them in your Google Drive account.
According to Cloudflare's DDoS threats report in Q3 2022, the platform observed the most forceful attack of the quarter targeted a Minecraft server.
Therefore, DDoS protection is required to keep your Minecraft server safe and secure against these cyberattacks.
Performance and Reliability
Aternos lets you add up to 20 players to your server but adding more than 3 players will affect performance. Because your free server has 1.7 GB of RAM.
Speaking about availability, it has delivered 99.44% uptime for game servers for the last 90 days, which is good enough.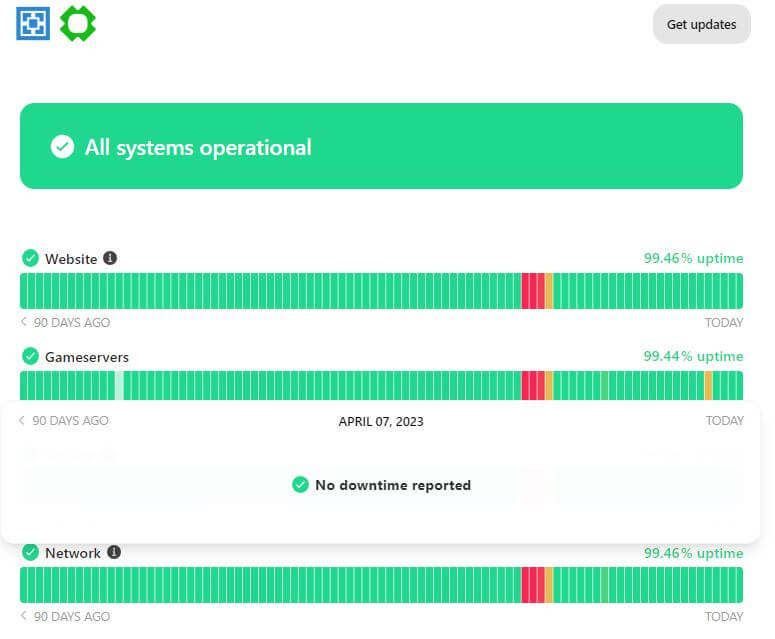 One of the fastest-growing industries is gaming, which has made it a popular target for attackers. Therefore, proactive security measures are essential to protect your game server from DDoS attacks.
DDoS is a type of cyberattack in which hackers send an overwhelming amount of information or requests to the game server, which disturbs legitimate users or crashes the server. Aternos uses DDoS mitigation to detect and stop these attacks.
Additionally, Aternos allows you to automatically or manually perform backups and store them in your Google Drive account. You can restore these backups when necessary via the Aternos control panel.
As mentioned earlier, Aternos is fully funded through advertisements displayed on your dashboard. These advertisements have cluttered the user interface, while the platform itself is easy to use and simple to navigate.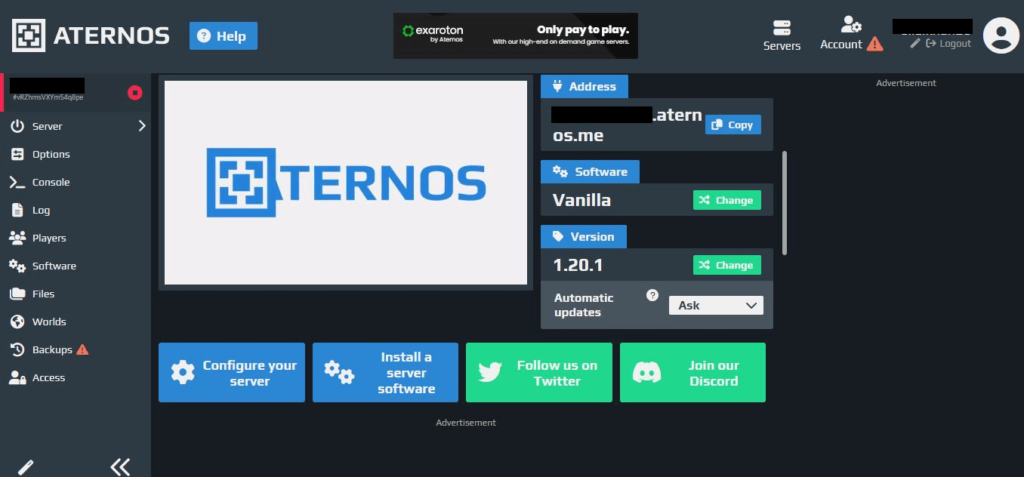 Newcomers need a learning curve to get familiar with its interface and control panel.
Aternos offers customer support via Discord (community), forums, support ticket, and email ([email protected]).
Aternos Review: Conclusion
Aternos is one of the best free Minecraft server hosting websites that offer everything for free. They offer dozens of features to deliver the best possible gameplay experience.
You can install a limited number of plugins and ads are displayed in the control panel, which are disadvantages.
Overall, Aternos is the best option to consider when choosing a free Minecraft server.