Want to learn how to connect Hubspot to WordPress to grow your business? then you've come to the right place.
WordPress is the most popular CMS (Content Management System) that you can install on your web host to create, manage, and build your own dream website.
Hubspot is the popular CRM (Customer Relation Management) platform that helps businesses attract visitors, convert leads into customers, and keep them around for longer.
When WordPress and Hubspot connect, it takes your business to the next level and boosts its performance.
To take advantage, you need to integrate Hubspot with WordPress. Before we dive into it, let's get a better understanding of what Hubspot really is and how it helps businesses.
Hubspot is an innovative CRM (Customer Relationship Management) platform that not only manages your contacts but also your digital marketing, content, sales, operations, pipeline, and lead nurturing too.
Hubspot has many tools that are organized into the following 5 Hubs, where each one provides you with a curated set of tools for specific purposes.
CMS Hub
Marketing Hub
Operations Hub
Sales Hub
Service Hub
HubSpot App Marketplace is now home to more than 1000 integrations (including WordPress), which help you grow better. You can connect Hubspot to WordPress to expand your WordPress-based business.
Why Integrate Hubspot with WordPress?
You'll have to install the Hubspot WordPress plugin to integrate it with your WordPress website. It improves your WordPress-based business and helps you in the following scenarios.
The Hubspot WordPress plugin eliminates the need to install many other plugins as it's an all-in-one solution that includes email newsletter builder, form builder, popup builder, live chat manager, cookies & GDPR compliance tools, and more.
This also helps you in user management, allowing you to control everything related to users.
It assists you to attract more visitors, turn them into leads, and finally convert them into customers as well as measure your business growth.
And More
How to Connect HubSpot to WordPress?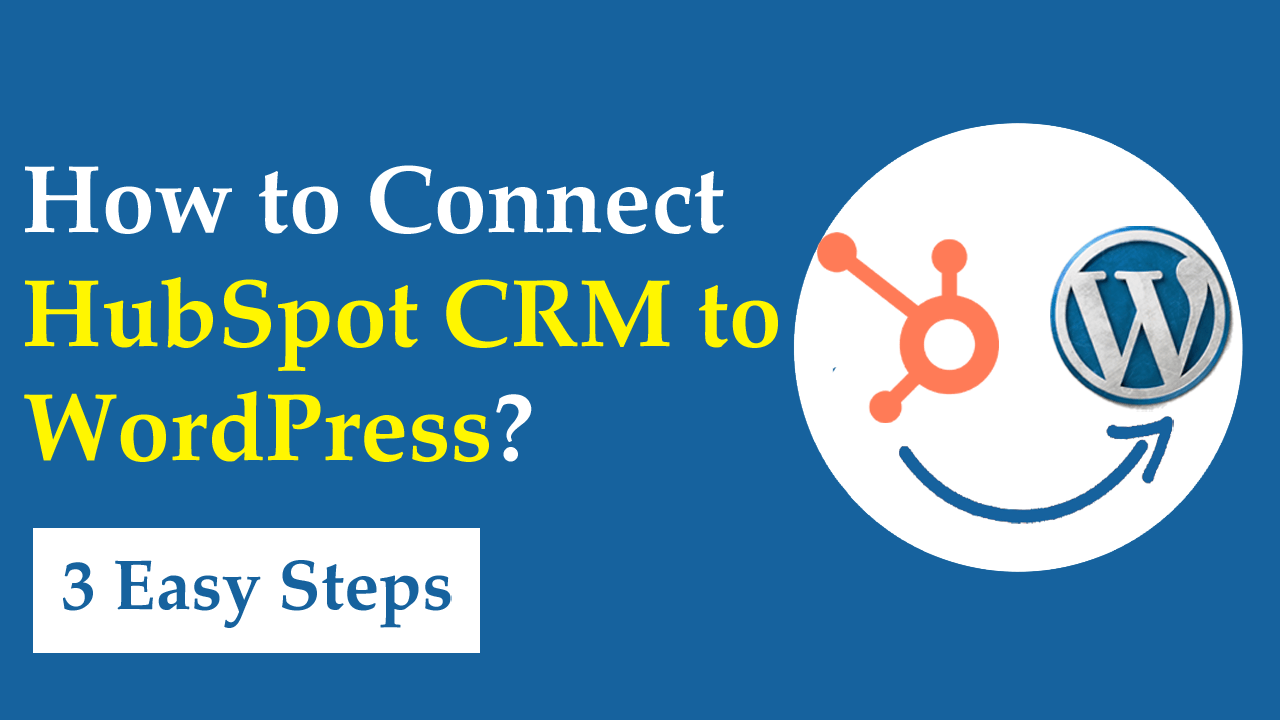 Integrating Hubspot with WordPress is easy as shown in the following step-by-step guide.
Step #1: Install the Plugin
Navigate to Plugins > Add New in the WordPress admin dashboard and enter "Hubspot" in the search box. Once appears the plugins, click the Install Now button and then Activate button.

Once the plugin is activated, a new tab called Hubspot will be added to the left-hand menu in the WordPress dashboard.
Step #2: Create Your Account on Hubspot
Now go to Hubspot from the left sidebar menu. There you have to sign up or sign in to your Hubspot account.
If you already have an account on Hubspot, then click the Sign in here button. If not, then click on the Continue with Google button or manually enter your personal information to create your account.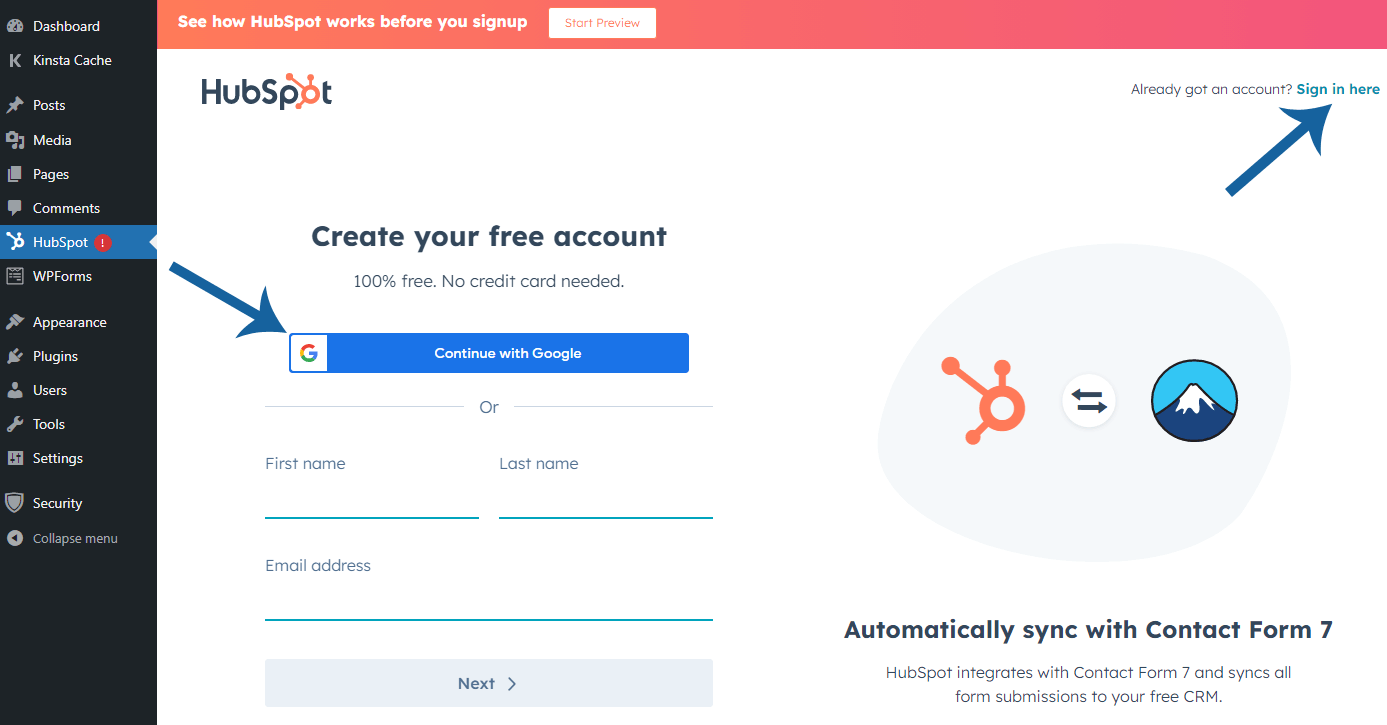 Let's say you want to create a new Hubspot account, so you can sign up with Google or manually enter your personal information like first name, last name, and email address.
Once you've entered the required details, click the Next button.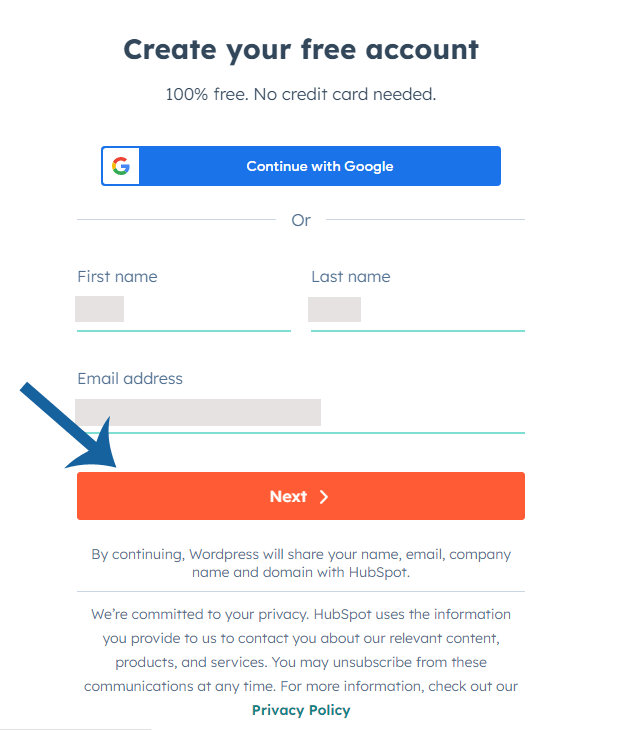 On the next page, enter your company name and click the Next button.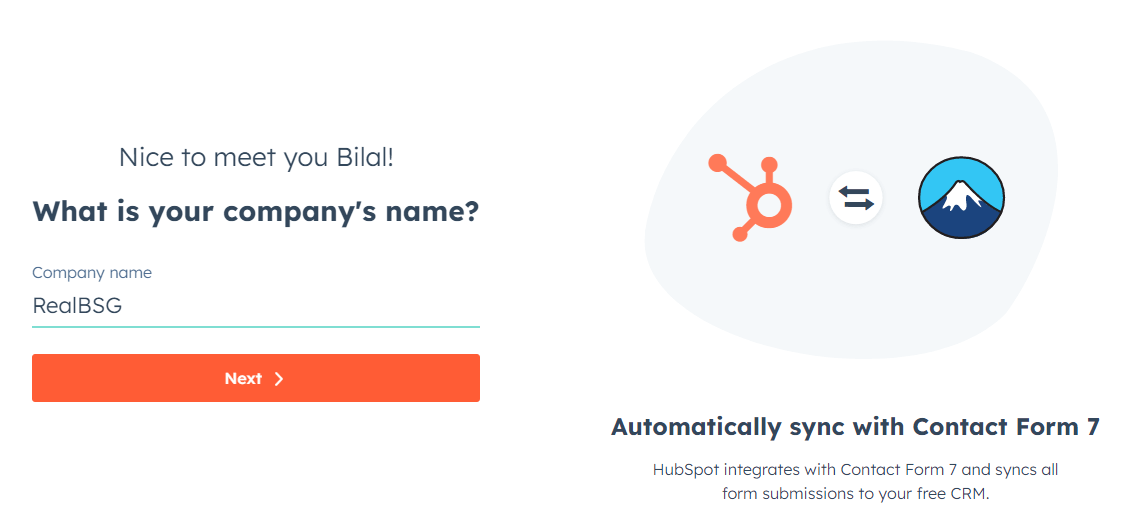 Next, enter your company's website address and hit the Next button.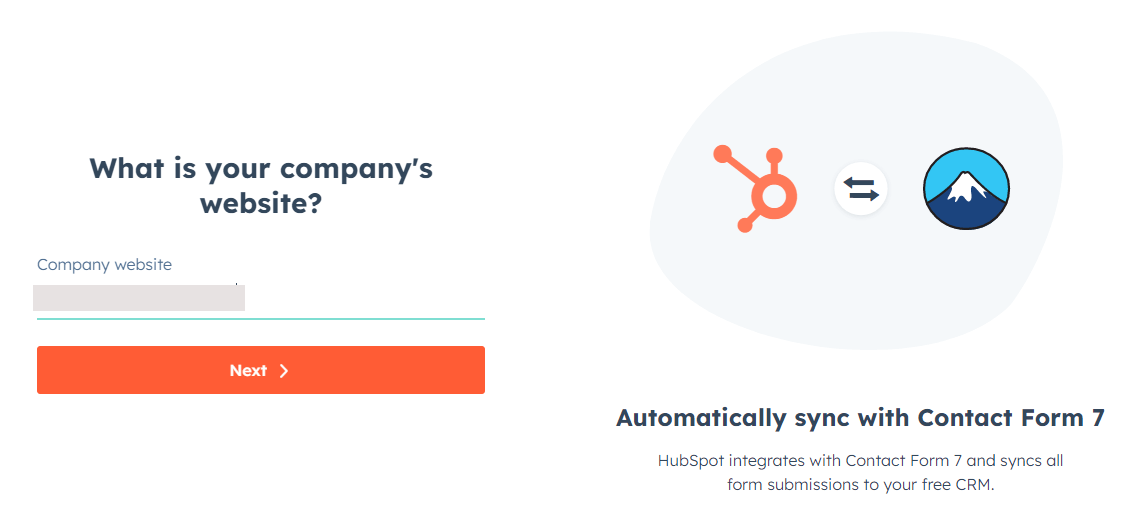 After that, select how many people work at your company. Let's say you select 2 to 5.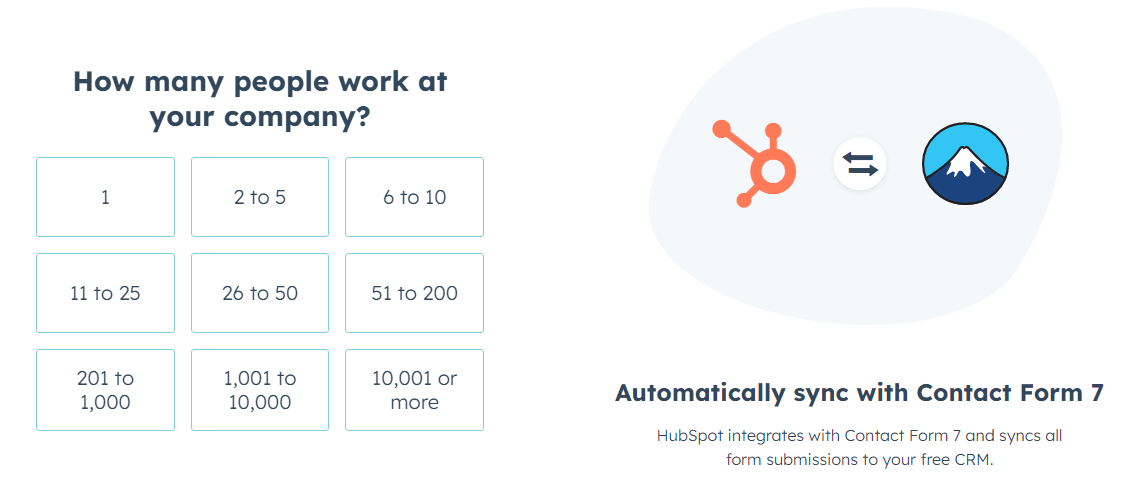 Thereafter, select your industry. Let's say you choose Writing and Editing. Then click the Next button.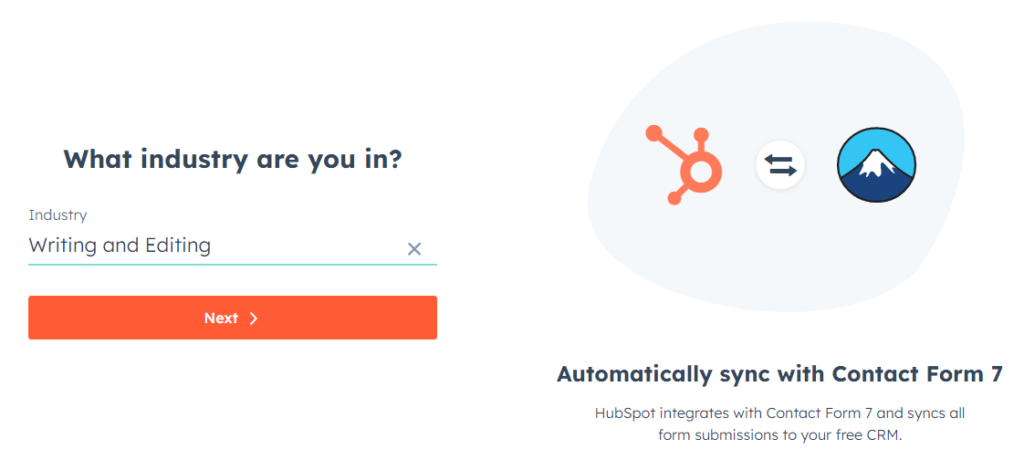 Following that, type your job role, and click on the Next button.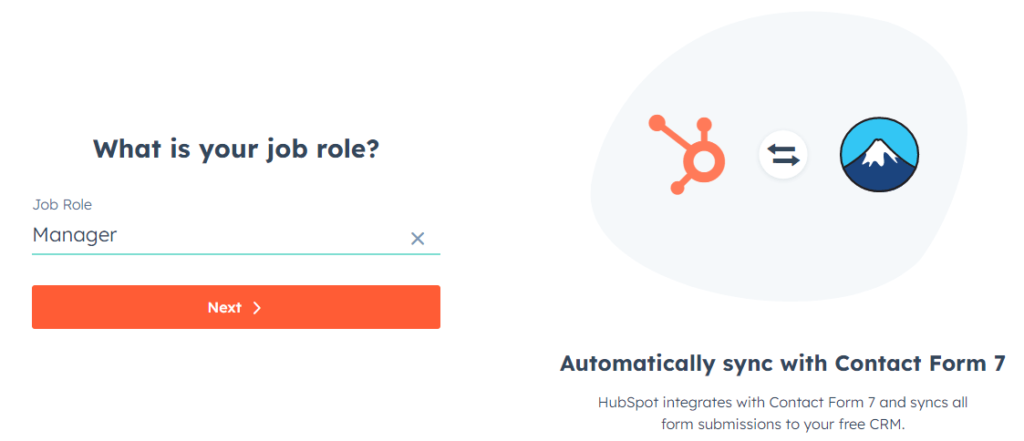 Choose an appropriate option for your CRM experience to give you the best start. If you're a beginner, then choose I have never used a CRM before.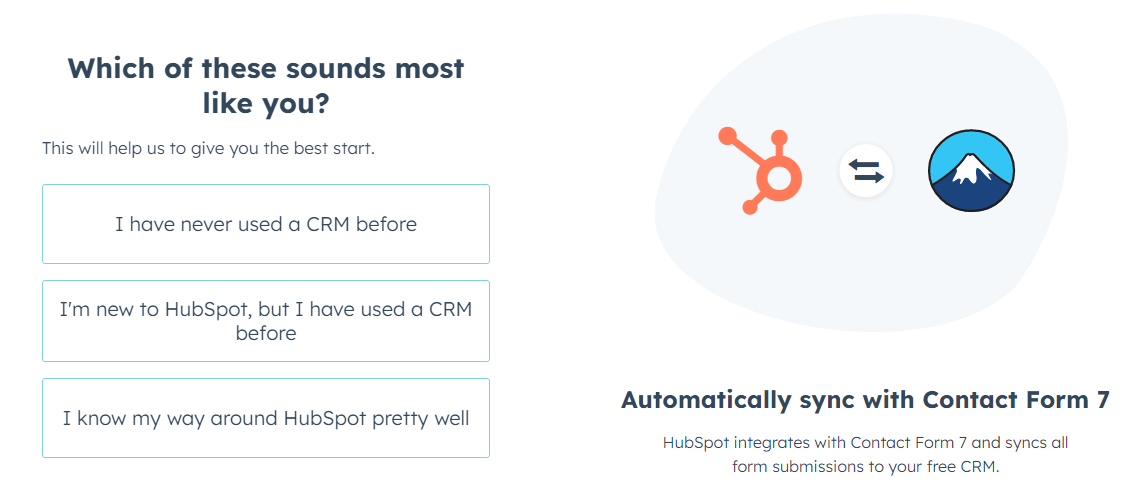 Now it will send a verification code to your email address. So open your email address, find the Hubspot verification code, and copy it.
Now back to the Hubspot plugin dashboard, paste the verification code in the provided field, and click Verify Email button.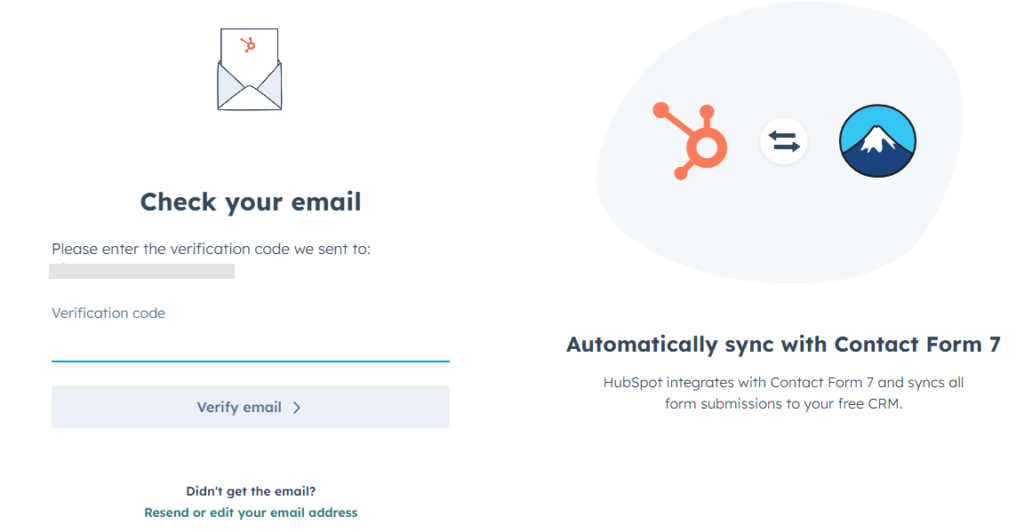 After this, create a strong password for your Hubspot account and click the Next button to continue.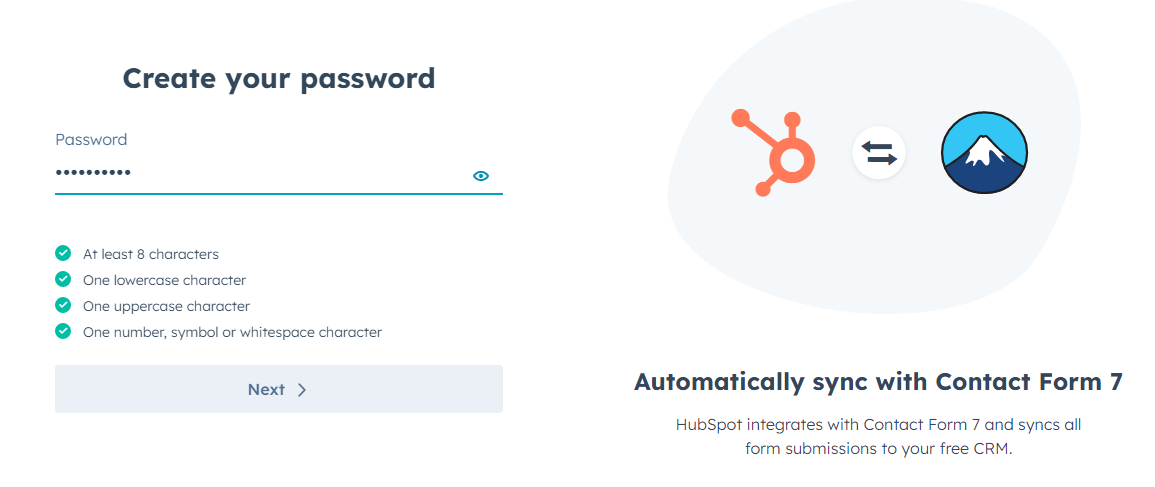 Next, it will ask you where would you like your data to be hosted. You can choose your location, which is recommended. Finally, click on the Create Account button.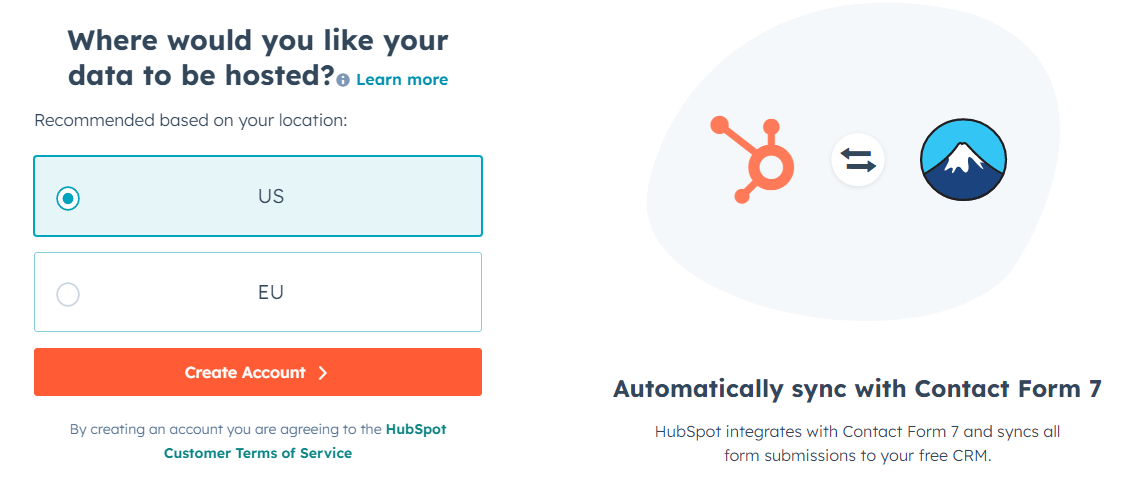 After this, it will confirm whether you are a human or a bot. Click the Continue button.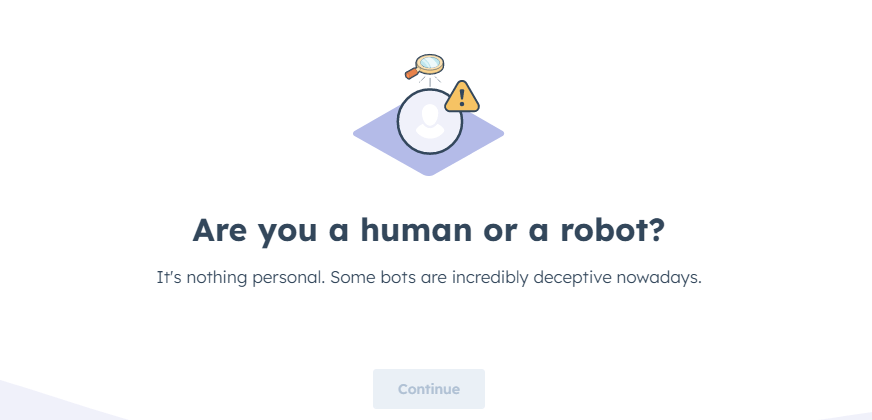 Once completed, your account will be successfully created.
Step #3. Connect Hubspot to Your WordPress Site
On the next page, click on the Connect Website button in the popup to integrate Hubspot with WordPress.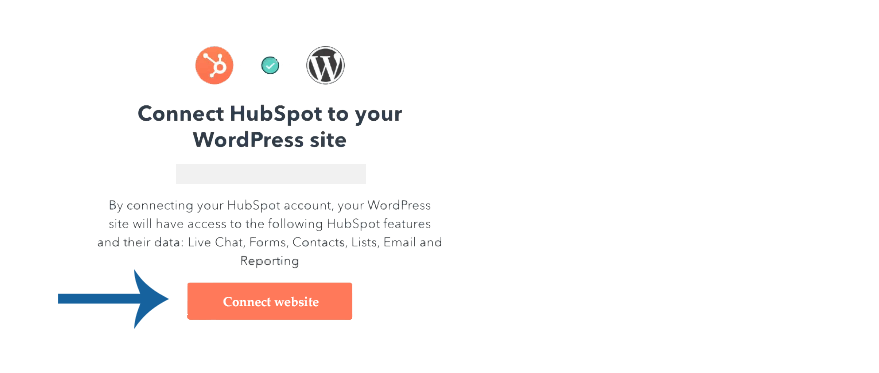 Once completed, it will show you a message "Your website is now connected to Hubspot".

Congrats! You've successfully connected Hubspot to your WordPress website.
Now you can grow your WordPress-based business website with Hubspot. You can set up and manage live chat, forms, contacts, email campaigns, and more.
WordPress helps you to easily create your business website in little time and Hubspot aids you grow your business better.
If you want to build a strong relationship with customers and grow your WordPress-based business, then you should integrate Hubspot with your WordPress website.
I hope this guide helped you easily connect Hubspot with your WordPress site to build your business.